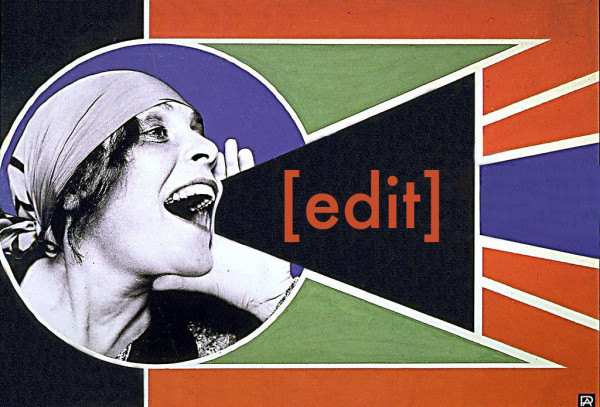 In a 2011 survey, the Wikimedia Foundation found that less than 10% of its contributors were female, obviously skewing much of its content and perspectives. So, last year, Art+Feminism hosted a Wikipedia Edit-a-thon in 31 locations across six countries, creating new articles on art and feminism-related subjects.
Well, it's that time of year again! Art+Feminism is hosting the Second Annual Wikipedia Edit-a-thon at the Museum of Modern Art in New York with 70 satellite events around the world, including Texas. In Austin, UT's School of Information will host its communal editing fest on March 7, noon-4:30pm. In Houston, the MFAH's Hirsch Library joins in on March 8, noon-5pm. In San Antonio, interestingly enough, folks will be adding medical articles at the annual meeting for the Council on Resident Education in Obstetrics and Gynecology and the Association of Professors of Gynecology and Obstetrics, March 5-6.
Lest the men that make up 90% of the articles feel left out, an article in the Daily Texan is careful to quote Rachel Simone Weil, experimental video-game developer and design historian at UT: "The intent is not to disproportionately overstate the roles of women or downplay the achievements of men through a malicious rewriting of history. Rather, this project seeks to revisit gaps in scholarship and canonical history — places in which the accounts of women's contributions to society may, for one reason or another, simply not exist."
All genders—if you have found gaps in Wikipedia's coverage of women in art (or, in S.A., women in gynecology), bring your laptop and help fill them in.