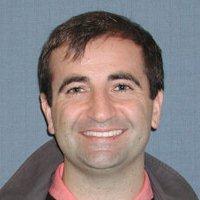 Although it hasn't been officially announced, several sources confirm that David Breslin will be the new director of the Menil's upcoming Drawing Institute.
Breslin will be joining Houston's ongoing art crew of Williams College former staff and alumni. He holds a doctorate in the History of Art and Architecture from Harvard University (with a dissertation on Jenny Holzer), a master's degree in the History of Art from Williams College, and a bachelor's degree in English from Amherst College. Breslin has also served as the associate director of the Research and Academic Program (RAP) and associate curator for Contemporary Projects at the Clark Art Institute in Williamstown, MA.
The Drawing Institute isn't actually slated to open until 2017 but, if you see Mr. Breslin out in the Houston art scene, give him a high five.
Congratulations to Breslin and The Menil!