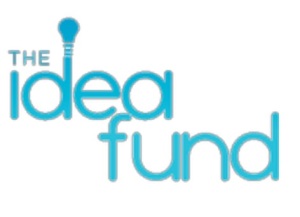 The Idea Fund has announced 12 grantees for its seventh round of funding the unfundable in Houston. Jurors for this round of grants were Ben Davis, writer, critic, and Executive Editor of Blouin ArtInfo; Ruth Estevez, Gallery Director and Curator, REDCAT, Los Angeles; and Carrie Marie Schneider, Houston artist and past Idea Fund recipient.
The fund received 64 applications from artists or collaboratives in the greater Houston area. A total of $42,000 will be distributed at three distinct levels: Stimulus ($7,000), Catalyst ($4,000), and Spark ($1,000).
The single Stimulus-level grant of $7000 went to Ayanna Jolivet McCloud to re-launch labotonica online. McCloud will create an online experimental botanica/herberia, and present a series of parallel public programs devoted to arts and ecology. labotanica was originally founded in response to the lack of artist-run project spaces in Houston, and after a recent break it will be reformed with a new economic model at its core pairing experimental art with products grounded in ecology. The online store will sell a small inventory of products and there will be a blog component featuring interviews with artists, scientists, ecologists and healers. At each public program (workshops, lectures, musical performances) labotanica products from the online store will be featured in a mini mobile botanica.
Catalyst-level grants of $4000 went to:
Nathaniel Donnett to expand Not That This his current blog  into a full website providing a platform for critical discourse related to African American artists and artistic production in Houston, as well as other groups whose work is largely overlooked, ignored, or misunderstood by the mainstream arts press. The site will include reviews, commentary, interviews, and poetry, as well as listings of shows and artist opportunities.
Everything Records (Tierney Malone, Robert Hodge) to produce 2 ½ Years: The Story of Juneteenth (LP), telling the story of the holiday story via a full-length album featuring new music by local and nationally known musicians.
Fossilized in Houston (Tony Day, Lina Dib, Matthew Schneider-Mayerson) will fund 50 local artists to contribute drawings of 50 species endangered by climate change for a guerilla campaign of lawn signs, stickers and wheat-pasted posters that will become a visible, regular presence throughout the city.
Gender Reel Houston (Koomah, Jay Mays, Stephanie Saint Sanchez) will organize the The Gender Reel Houston Film Festival 2015, a three-day film and performance festival to commemorate and celebrate the lived experiences of transgender people and their allies and families.
LMR (Randi Long, Gabriel Martinez, James Radcliffe) to create Noise Truck, an interactive community project that will bring the sounds of the avant-garde, free improvisation, poetry, and other sonic projects to the city of Houston from inside an altered commercial van. Noise Truck is intended to provide guerrilla concerts throughout Houston's landscape while raising questions about the city's noise ordinance codes, specifically what qualifies as acceptable noise? The unsanctioned use of sound in public spaces is intended to disrupt and destroy internalized behavioral codes and stakes a claim for a more democratic use of public space.
Joy Moore's Titanic project will explore and dismantle the myths, stereotypes, and institutional blocks that have contributed to the number of non-swimmers (especially females) in the African American community through interviews with participants and community members and provide swimming lessons to a group of African American women.
TBD (Jamal Cyrus, Tia-Simone Gardner, Jessica Vaughn) for Say It Back to Me, a sound and sculptural installation between two small buildings located at the intersection of Scott Street and North McGregor Way in Houston, documenting  the fluctuating history of black mobility in the United States.
Yatta Zoker's The LDR (long distance relationship) Project will be a series of three collaborative art making workshops and a sponsorship for one expatriate or immigrant student at the University of Houston to reunite with their loved ones during summer break. Using a camera and skills acquired in the workshops, the sponsored traveler will document his or her journey. Upon return, the student will work with the Zoker to create a multimedia alternative-literature piece about the experience.
Spark-level grants of $1000 went to:
Sandy Ewen for Future Time Machine. Ewen will invest $1000 in a legal trust for 500 years. Assuming a modest 4% annual return, the investment will be approximately 328 billion dollars in the year 2515, at which point it will be spent on scientific research and the construction of a time machine. First stop for the time machine will be 2015. We will have a reception for the time travelers, with a variety of speakers lecturing on the ethics of time travel and what the future may have in store.
Dennis Nance's project Cast of Characters will use familiar holiday celebrations as a departure point to create a series of costumes and garments that will appear throughout the year at public engagements and surprise moments in individuals' everyday lives.
Sarah Welch's Only Humid,the third in Welch's self-published comic book series, Endless Monsoon. The grant will fund a physical comic book and an exhibition of the found and fabricated objects used to inform the book's narrative.
The Idea Fund is structured to provide artists with quick access to substantial financial support for projects that might not otherwise have access to funding. Now in its seventh round, The Idea Fund is the second re-granting initiative of The Andy Warhol Foundation for the Visual Arts, following the pilot program, Alternative Exposure, administered by Southern Exposure in San Francisco. In addition to Houston and San Francisco, The Warhol Foundation now funds similar re-granting programs in Portland, OR; New Orleans; Miami; Kansas City, MO; Chicago; Baltimore; and the state of Maine.
A public reception honoring the grantees will be held on Thursday, January 29 at Aurora Picture Show, 2442 Bartlett Street, Houston, Texas from 6:30 – 8:30 pm. Each grantee will give a 3 – 5 minute presentation about their work.