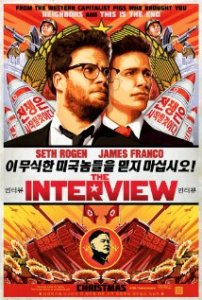 Now that Sony has cancelled the release of The Interview with "no further release plans" for the $44 million comedy starring Seth Rogen and James Franco, there are a lot of opinions on whether it was a prudent move or whether it sets a dangerous precedent of caving to terrorist threats. But the Alamo Drafthouse Cinema in Richardson is taking a stand by presenting a free screening of Team America: World Police on December 27th. "We're just trying to make the best of an unfortunate situation," James Wallace, creative manager and programmer at the Alamo Drafthouse Cinema in Richardson, told The Hollywood Reporter.
The (obviously limited) critical response to The Interview is less than stellar but Team America, which was released ten years ago, has a pretty rabid cult following. The all-puppet movie co-written by South Park creators Trey Parker and Matt Stone, goes after Kim Jong Il (the father of current North Korean dictator Kim Jong Un) and takes American patriotism to ridiculously goofy heights. The Alamo Drafthouse website invites viewers to join in their stance against the terrorists:
So celebrate your independence this year with the Action Pack. We'll have subtitles for all the songs and all of our favorite quotes, so you'll have plenty of opportunities to scream out "AMERICA! FUCK YEAH!" at the top of your lungs. And yeah, we will have American flags, red white and blue streamers, balloons, and more for everyone. And THAT is how true American heroes will be celebrating this year, but if you want to let the terrorists win…well, that's your prerogative.