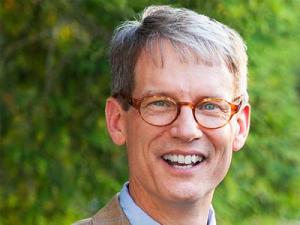 The Bayou Bend Collection and Gardens is a satellite collection of Museum of Fine Arts, Houston, and Bradley C. Brooks is its new curator.
Bayou Bend Collection, which is 14 acres and a house museum (a few miles from the MFAH main campus), "is one of the finest showcases of American furnishings, silver, ceramics, and paintings in the world." Last week MFAH director Gary Tinterow announced Brooks' appointment. He begins next month and succeeds longtime curator Michael K. Brown, who died a little more than a year ago.
Brooks comes to Houston from the Indianapolis Museum of Art and has "extensive experience in historic house museums." Welcome, Mr. Brooks.
For more info on Brooks, his background and appointment, go here.