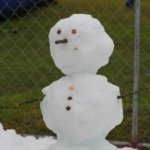 Holiday shoppers, rejoice! No need to regret skipping Cyber Monday or fighting huge malls when there are tons of fairs and markets offering handmade items from artists, artisans, and other crafty folk. Okay, we already missed a few of the big ones, but there are plenty left throughout the state and some may even present stuff we might dare to declare art or, at least, support our colleagues and impress our friends and families with our unique aesthetic.
Austin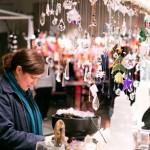 Austin is presenting a couple showy markets jam-packed into the next couple of weeks, beginning with  Art From the Streets (reported by Christina Rees last week) on December 6-7.
It's the 39th year of the humongo Armadillo Christmas Bazaar at the Palmer Events Center, on December 16-24.
The Cherrywood Art Fair (December 13-14) is always a good place to check out Austin artisans, and the Blue Genie Art Bazaar will also be open all the way through December 24. And don't forget Christmas Market Days in Boerne for those who are heading for the hills.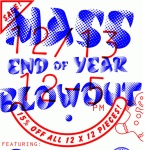 Grab a gift or two at WILD prices at the MASS Gallery Blowout (Dec 13, 12-5) featuring the elusive restock of the 2015 Animal Facts Calendar, rad musical selections from Monofonus Press, holiday cards courtesy of Paper Party and WOWZERS take 15% off any of our 12 x 12 selections.
 San Antonio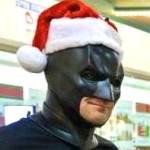 In San Antonio, the Mockingbird Holiday Market (Dec. 5-6) is now in its third year of setting up in the Brick Marketplace at the Blue Star Arts Complex  with an expanded roster of nearly 30 artists, including favorites such as Jane Bishop, Paula Cox, Diana Kersey, Mary Fischer, Lorena Angulo and Clare Watters. The San Antonio Museum of Art declares its Holiday Bazaar (Dec 6) and San Antonio Clay Festival (Dec 6) a "twofer," with its arts/crafts market and tons and tons of potters. At Museo Guadalupe, Hecho a Mano (Dec 5-7) will feature work by 50 local and regional artists including Cruz Ortiz, Juan de Dios Mora, Sarah Castillo, and Esther Guajardo. The Nerdtacular Holiday Bazaar (Dec. 6-7) at the Wonderland of the Americas Mall promises some handcrafted items, it's sure to be filled with other nonsensical nerdtacular goods.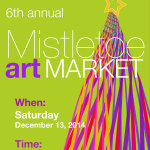 A small group of eclectic San Antonio and Granbury Texas artists will have booths set up on the median at E. Mistletoe and St. Marys Street in San Antonio from noon "until they get cranky" at the 6th Annual Mistletoe Art Market (Dec 13).
West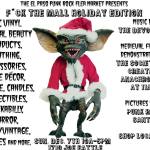 The El Paso Punk Rock Winter Flea Market's holiday editon features the retro, rockabilly  and horror items essential for holiday catharsis.
Also, there's the Holiday Craftapalooza and Fabulous Vintage Market in Abilene.
Houston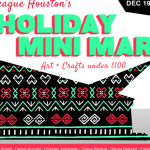 Michael Meazell's Naughty Nog Pop Up Party and Art Show (December 13, 1517 Shearn St, Houston, 5pm- midnight) features The MOD, Gallery Homeland, Cothren Contemporary Consulting, McKay Otto, Margo Sawyer, Lucinda Cobley, Abidemi Olowonira, David Graeve and Michael Macedo Meazell. Pappa Elf says "cash is king!"
The Art League Houston's Holiday Mini Mart (Dec 19) includes a spate of normally respectable contemporary artists selling their best stuff for peanuts!
The Heritage Society of Houston celebrates it's 60th birthday on Dec 13-14 with a Candlelight Tour Art Market consisting of 12 juried mixed media artists and includes a chance to see Paper in Pieces: Larger than Life by Avril Falgut  in Houston's Connally Plaza.
 East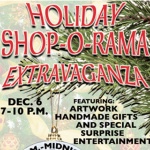 The Art Studio's Holiday Shop-O-Rama Extravaganza (Dec 6) brings holiday craft opportunities to Beaumont.

Dallas/ Fort Worth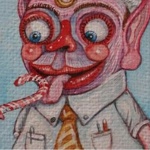 Ro2 Art downtown is holding a mini show and sale of Brian K. Jones "Crappity Elves" paintings and  christmas cards in the bathroom opening on december 5, from 8-11 pm.

Cowtown Indie Bazaar in Fort Worth, the Deep Ellum Christmas Outdoor Market in Dallas.
This list may prove that Texas is a little bit loose with excuses to host a holiday get-together. But it's a whole lot crafty and a whole lot festive! (If you know of other fairs not listed, feel free to post them below.)