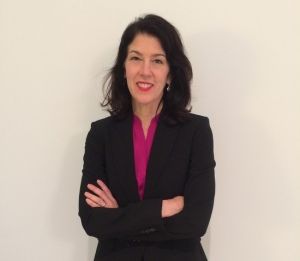 This past spring, it was announced that Maura Reilly was leaving as director of San Antonio's Linda Pace Foundation after less than two years on the job joining the organization in November 2012. Now it seems that Artpace's executive director Amada Cruz will be leaving San Antonio to accept the job as director of the Phoenix Art Museum. Phoenix began its seven-month national search a little over a year after Cruz began her tenure at Artpace in November of 2012. She will assume her new position on February 1.
Cruz will succeed longtime (almost 40 years, and 32 as director!) Phoenix Art Museum director Jim Ballinger, who announced his retirement earlier this year. "The Phoenix Art Museum is at the same crossroads that many arts and cultural institutions are at the end of the recession," Ballinger told the Arizona Republic. "Infrastructure sustainability is an ongoing challenge." No need to tell that to the Pace Foundation and Artpace!
(Image courtesy Phoenix Art Museum)
Correction 11/18/14: The original article incorrectly stated that Amada Cruz joined Artpace in November 2013.