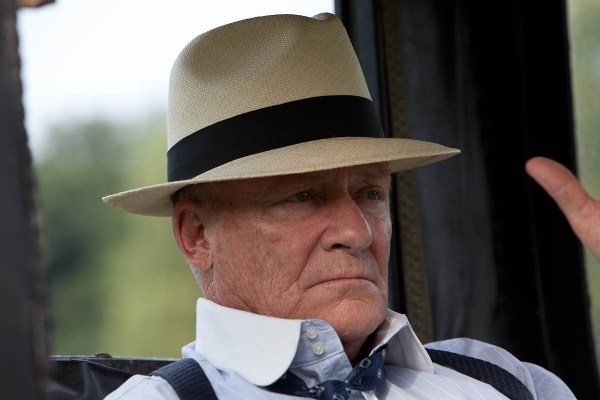 Among the 50+ programs and celebrity events happening this weekend at the Houston Cinema Arts Festival (HCAF) is a quiet, short film directed by Houston native Tim Guinee. A 27-minute film is hard enough to promote at film festivals, but it also breaks another basic rule for short films: Don't do a period piece. Guinee went ahead and made the film, and it's been playing at a bunch of film festivals and winning all sorts of awards and accolades.
Tim was born in California, but he is a true Houston boy and attended the High School for the Performing and Visual Arts (HSPVA) in the theater department (full disclosure: he was in my class). He now lives in upstate New York in a 1840s farmhouse in the Hudson Valley with his wife Daisy Foote.
If the name Foote sounds familiar, it's because actress/playwright Daisy is the daughter of playwright/screenwriter Texan-raised Horton Foote, who wrote the screenplays for To Kill a Mockingbird and Tender Mercies, among countless others, including this film, One Armed Man. If the name Guinee sounds familiar, it's because he's all over TV and film. If you actually go see interesting movies, you might recognize him from the 1986 epic film Tai-Pan, or from the 1995 indie The Pompatus of Love, or as the star of the very charming and underrated Sweet Land from 2005. But if you're just a trashy crime drama junkie like me, you know him from several episodes of Law and Order and a juicy Criminal Minds episode. I don't have cable, so I totally missed the highly critically-acclaimed, but short-lived series Strange World. When the ads came out for the new series Revolution, I was very excited to see Tim featured, and was devastated when he was killed off at the end of the very first episode (although he later reappeared in a few flashblacks). A quick check on IMDB.com shows that I missed him as a recurring character in a number of TV shows: Wiseguy, Golden Years, L.A. Law, etc.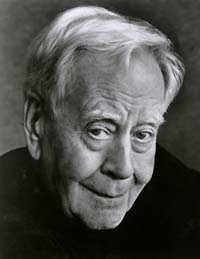 Horton Foote wrote the play One Armed Man, which Tim directed and Charles Haid stars in (another crime drama junkie alert! Haid played Officer Renko on Hill Street Blues), is playing at the MFAH on Friday morning at 11am. Several high school classes will be in attendance, including students from HSPVA, and the screening will be followed by a Q&A with Tim, led by Bob Singleton, former director of HSPVA's theater department. But there are extra seats and the screening is free! HCAF Artistic Director Richard Herskowitz graciously added another screening at Sundance Cinemas on Sunday at 12:30pm (also free!) for the adult working folk.
Speaking of the working folk, Tim discusses Foote's play in terms of contemporary issues:
Many consider him a behavioralist writer, but I think it's very much a social issue thing. It's absolutely current in terms of worker/CEO, wage-earning disparity, worker safety, and in terms of guns and violence as an issue. [DELETED: in order to not give away the ending to the movie] is fascinating, and unsettling, and terrible. What's the price of the justification that we all participate in? That, to me, is what feels like our great human sin—how much we're willing to justify everything. Certainly, the cotton gin owner justifies what he's doing and the guy with one arm justifies what he's doing. And I'm not convinced that any of them are making the world a better place through their actions.
Tim adds: "I like this piece of Horton's a lot because it does make us uneasy, and it should!"
As for Tim Guinee's return to Houston, he's got a lot going on. Of the MFAH screening, he says, "My mom was a painter, so there's something so cool about getting to screen this movie at the MFAH and taking my mom along." In terms of seeing his old friends, he says, "I've never made one of those reunion things, so it's gonna be fun to see people's faces." In terms of seeing his family, he says, "The week before we started shooting, while we were in pre-production, my father died. So I'm excited to come home. This will be the first time I've come home since he's passed."
And, in terms of presenting Horton Foote's story in Houston, he says, "It's sort of like the place it should be seen, because it's Horton's people. That feels right."
One Armed Man, 27 minutes, director Tim Guinee. Friday, November 14, 11am at MFAH. Sunday, November 16 at 12:30pm at Sundance Cinemas. Both screenings are free.