Film artist Jodie Mack brings flickering patterns and her personal mini-rock opera to Houston and Austin
Thanks to the collaborative efforts of the Blaffer Art Museum, Aurora Picture Show, and Experimental Response Cinema, acclaimed experimental animator Jodie Mack will soon be presenting three programs of her most recent, playful kinetic fusions of art, design, and music in Houston and Austin.
Her work—often handmade 16mm films that recycle domestic and pop cultural materials—takes cues from a long history of abstract and collage animation that includes such pioneers as Oskar Fischinger, Mary Ellen Bute, Norman McLaren, Harry Smith, Lawrence Jordan, and Lewis Klahr. Mack brings to these practices an energy and accessibility often absent in newer experimental film with her playfully sensibility and concerns with contemporary graphic design, pop culture, and her own personal story.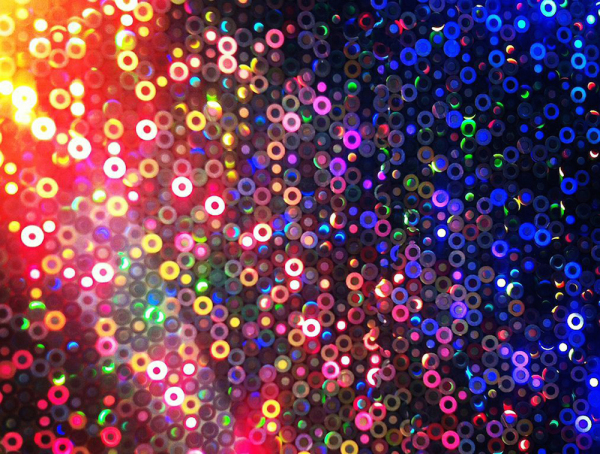 Patterns found and created in tactile materials and discards—fabrics, paper sample books, bags, posters—are woven into her vibrant, rhythmic constellations of flickering glimpses. Films such as New Fancy Foils and Let Your Light Shine (the latter requiring prismatic glasses) are experiences of pulsing film spectacle, yet retain a handcrafted charm.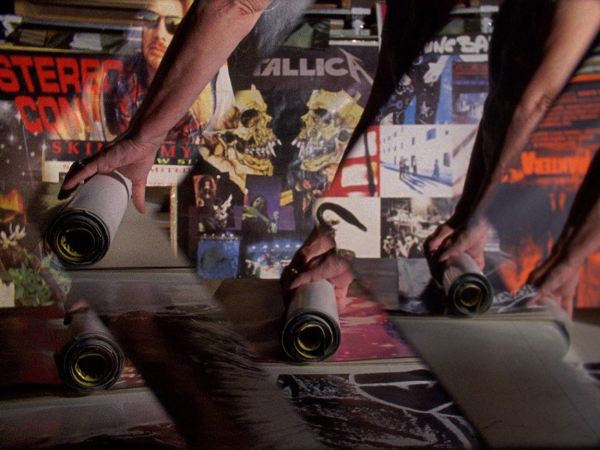 The highlights of these upcoming Texas engagements are undoubtedly the live presentations of her acclaimed Dusty Stacks of Mom: the Poster Project. This hybrid collage film, documentary, and mini rock opera creatively delves into both personal and cultural histories. Mack grew up around her family's business, a supplier of pop culture posters for music stores, bedrooms, and dorms in the 1990s. The rise of the internet all but collapsed the business. But before her mom closed the doors, Mack animated the leftover multiples of rock stars and celebrities, shot footage of her mother in the shop, and wrote her own new lyrics to Pink Floyd's "Dark Side Of The Moon" album to sing live with the film. On the heels of a number of lively presentations at film festivals (including Rotterdam, the New York Film Festival, and True/False), Dusty Stacks of Mom should be a fun and fascinating experience for Texas audiences.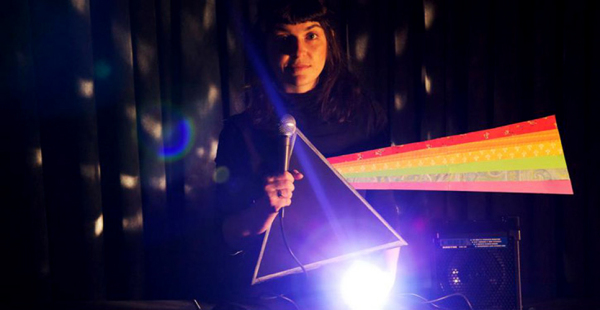 On Monday (October 6, 7pm), the Blaffer will present a free-admission film screening and discussion with Mack, held at the University of Houston's College of Architecture Auditorium. On Tuesday (October 7, 7pm), Mack will present films and the live performance of Dusty Stacks at Houston's Aurora Picture Show. Finally, on Wednesday (October 8, 7:30pm), she'll travel to Austin to present films and the Dusty Stacks performance at the Alamo Drafthouse at the Ritz.