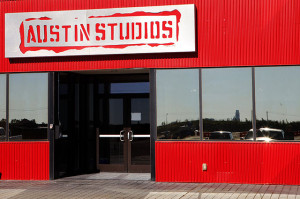 The Austin Film Society is expanding its headquarters, Austin Studios, and has partnered with the City of Austin in an open call for Texas artists to submit proposals for a new public artwork as part of the expansion.
This follows the approval of a bond package to renovate and expand the Austin Studios' existing site, which will eventually include "the 75,000 square foot former National Guard Armory building (NGB) which will be transformed into the Creative Media Hub." The Creative Media Hub will function as an extended campus for AFS and its various programming and projects—a "hotspot for digital and convergent media" if you will.
The organizers are looking for a public work that will boost the profile and visibility of AFS and also "reflects the AFS mission and personality."
The budget for the new work is $95,000; the submission deadline is Oct. 30, and AFS will host an informational meeting for interested artists on October 9.
For much more information, go here.