Correction 8/22/14: The image of Jade Townsend's work in the video is not by this artist. Here is Jade Townsend's website.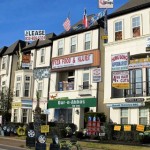 1. Right Here, Right Now: Houston
Contemporary Arts Museum Houston
August 23 – November 30
Opening: August 22, 6:30–9 p.m.
CAMH curators Bill Arning, Valerie Cassell Oliver and Dean Daderko each chose an active Houston artist for the first in a series of local shows: Debra Barrera, Nathaniel Donnett, and Carrie Marie Schneider, respectively. following on Trenton Doyle Hancock, it seems like the CAMH is turning a corner!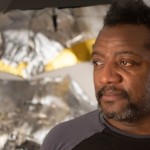 2. Christopher Blay: Satellites
CentralTrak, Dallas
August 23- September 20
Openning: Aug 23, 8-10 p.m.
Facsimile communication satellite equipment made from cheap umbrellas and windshield sunscreens.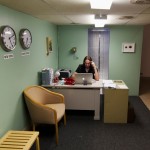 3. Private Practice
Artspace 111, Fort Worth
August 16 – 30
Works from the individual artists in the collective HOMECOMING! Committee. Including Christopher M. Bond, Bradly Brown, Ryan Goolsby, Courtney Hamilton, Timothy Harding, Shelby Meier, Devon Nowlin, Kris Pierce, Gregory Ruppe, Tiffany Wolf Smith, Alden Williams, and Briana Williams.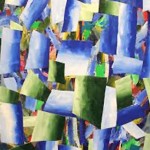 4. Selections from the Collection of Sonny Burt and Bob Butler
Talley Dunn Gallery, Dallas
August 23- October 18
Opening: august 23, 6-8 p.m.
Sonny Burt and Bob Butler were generous supporters of the Dallas arts scene for decades. Their collection ranged from blue-chip names to unknown local artists. Thirty years of Dallas art history for sale.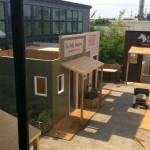 5. William Powhida & Jade Townsend: New New Berlin and NevADA art Fair
Galveston Artist Residency
August 23 – October 25
Opening:August 23, 6-9pm
Oozing market-savvy cynicism like the piles of seaweed washing up on the Gulf shore, two NY artists have built a wild-west village/art fair in the GAR courtyard. Guests in Western wear will receive free drinks at the opening.