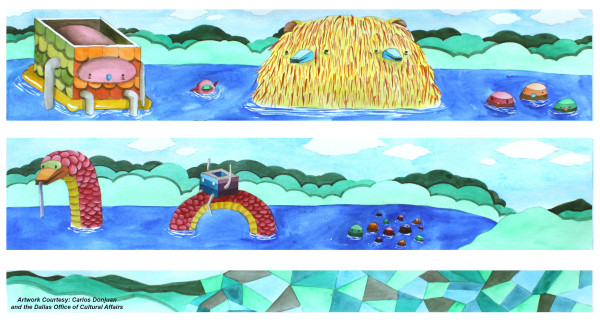 A coalition of Dallas art institutions and groups has formed to create the ongoing workshop series called "The Business of Art." It's a doozy of an alliance. Here's who is involved: The Dallas Art Dealers Association (DADA), Creative Arts Center (CAC), The McKinney Avenue Contemporary (The MAC), and joining more recently are the Business Council for the Arts (BCA) and the City of Dallas Office of Cultural Affairs (OCA).
The series, which began in April and will reappear with a September installment, provides "…hands-on opportunities to explore being in the fine art business." The September 13th workshop, titled "The Business of Art: Public Art 101" and hosted by the McKinney Avenue Contemporary "…will include public art basics and beyond, from finding the call for artists to the completion of projects. Participants will receive in-depth information and public art resource materials from the City of Dallas Office of Cultural Affairs."
Given the trickiness of navigating such public projects and the all bureaucratic red tape involved, this promises to be a helpful day of programming for artists interested in getting into making public artworks and for others wanting to know more or participate in the process.
For info on purchasing tickets and the full schedule, please go here.