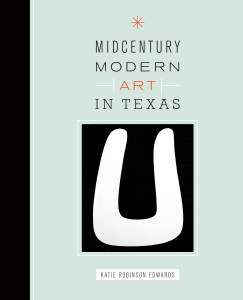 The University of Texas Press has just released a new book, "Midcentury Modern Art in Texas," by Dr. Katie Robinson Edwards. Packed with never-before-published images, the book covers the important era of art making as practiced by the many Texan artists who were early adapters and interpreters of the movement.
From the 1936 Texas Centennial to the earliest Modernists in Houston to the Dallas Nine to the Fort Worth Circle and beyond, the book promises new research and insight to the state's relationship to Ab Ex and Modernism. Texas was a real hothouse for the movement, and the book also traces how the Texas artists' work was received nationally and internationally.
The book is the first in-depth full-length treatment of the subject. Dr. Edwards is currently the curator at the Umlauf Sculpture Garden & Museum in Austin.