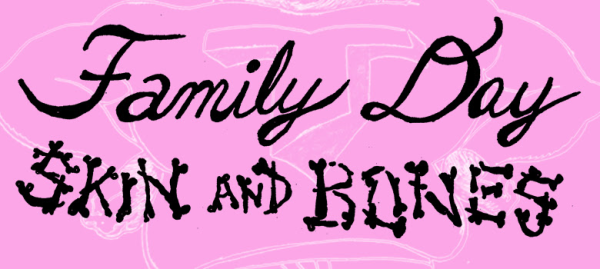 This month's Family Day at the Contemporary Art Museum of Houston is inspired by one of the most child-like artists working today, Trenton Doyle Hancock. I mean, the guy carries a stuffed animal wherever he goes, and he's been making work based on ideas he had when he was just a kid—art school and the art world still haven't sucked the kid out of this 40 year-old trickster whose work is on display at the CAMH right now in a show called Skin and Bones: 20 Years of Drawing. The show tracks the imaginative epic narrative of the Mounds, the core of all of Hancock's work, and features drawings dating all the way back to when Hancock was a wee little fellow hacking out his odd and fantastic vision of the world.
Kids that come to the CAMH this Saturday, May 17, can hero-worship all the heroes and anti-heroes of Hancock's work and take part in Skin and Bones: 4 Hours of Drawing, wherein they can try and inhabit the wacky and wonderful mind of Hancock. That mean you get a free pass to employ all varieties of nefarious body humor, kids.
And for the young at heart, which means us old people,  on May 24, Hancock will be joined with fellow comic artist and reputed comic philosopher Scott McCloud, when Comicpalooza teams up with the CAMH for all things grotesquely eruidite.