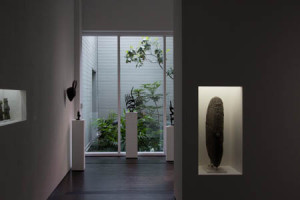 Houston's Menil Collection announced today that Paul R. Davis will join the museum as Curator of Collections. Davis comes to Houston by way of Johannasburg, South Africa where he has been serving as as the Andrew W. Mellon Postdoctoral Fellow at the Centre for the Creative Arts of Africa (CCAA) at the University of the Witwatersrand. While there, he has been researching urban identity formations and modernism. Davis carries with him curatorial expertise in the arts of Africa, the Pacific Islands, and the ancient Americas, as well a "passion for non-Western, modern, and contemporary art," says Menil director Josef Helfenstein.
Davis holds a bachelor's degree from California State University, Chico; a master's degree from Indiana University, Bloomington, with a focus in African and modern and contemporary art; and he received his PhD in 2012 with a dissertation called "A Social History of Painting in Bamako, Mali, 1930s-1980s."
"I am inspired by the opportunity to strengthen the Menil's position as an exceptional place for advancing the recognition and understanding of different forms of visual culture," said Davis of his new appointment. "The museum's vision, architecture, and, most importantly, its art collections foster curatorial creativity and innovation. Though chiefly focused on interpreting the museum's rich holdings of art from Africa and the Pacific Islands, I look forward to collaborating with my new colleagues and mining the entire collection to engage with Houston's diverse communities and the Menil's visitors from around the world."
Davis assumes his post at the Menil on June 16.