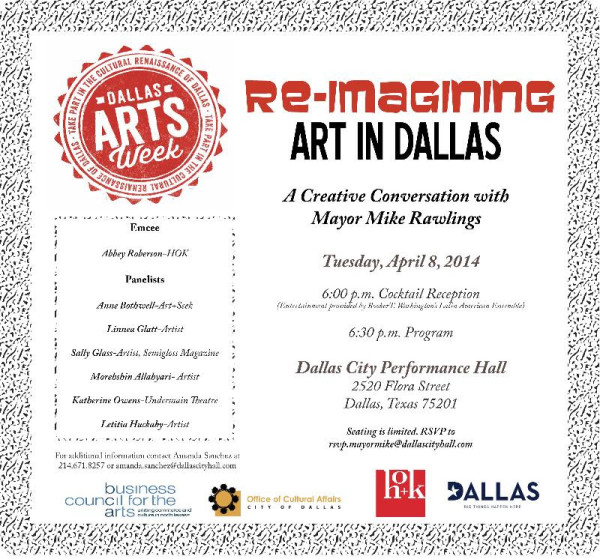 As part of the citywide Dallas Arts Week, April 5-13, Mayor Mike Rawlings will be hosting a panel discussion on Tuesday, April 8, called "Re-imagining Art in Dallas" with a crew of influential members from the artist community.
Last year, when the mayor hosted a similar panel discussion, he received a lot of flack for the all-male representation of the Dallas art scene, which included DMA director Max Anderson; Oliver Francis Gallery owner Kevin Jacobs; Kevin Moriarty, artistic director of the Dallas Theater Center; Eric Steele of Aviation Cinemas; and John Kirtland of John Kirtland Records.
Perhaps in an effort to make hyperbolic amends for that gender oversight, this year's panel will include only women: arts writer Anne Bothwell; artist and publisher Sally Glass; artist Linnea Glatt; artist Morehshin Allahyari; artist Letitia Huckaby; and Katherine Owens of the Undermain Theater.
With this dynamic set, expect the discussion to be unapologetically frank and insightful, as between them these women can speak on the last 30+ years of the Dallas arts scene, as well as its most current, energetic efforts.
And hey, who knows–maybe next year the boys and girls can both sit up on stage? Let's imagine that Dallas.