The first film screening I attended at this year's SXSW happened in the living room where I was staying, not long after arriving in Austin. It was the first episode of Cosmos, hosted by astrophysics superstar Neil deGrasse Tyson, and it was amazing. Beginning with luscious animated illustration of the universe from its known origin until now, the episode also noted the history of harsh penalties for daring to stretch thought beyond established religious doctrine (specifically Giodorno Bruno being burned at the stake) which drew some criticism.  It is somewhat astonishing that the series is airing on FOX, when one considers the perpetual wars on religion and jabs at evolution highlighted by its proclaimed "news" channel, but hey, I could just be thinking like a smart ass. It's also airing on National Geographic Channel. I sadly missed the SXSW screening of Cosmos at the Paramount earlier that weekend, and Tyson himself did a keynote presentation the next day — but, the episode itself was no less compelling from the couch.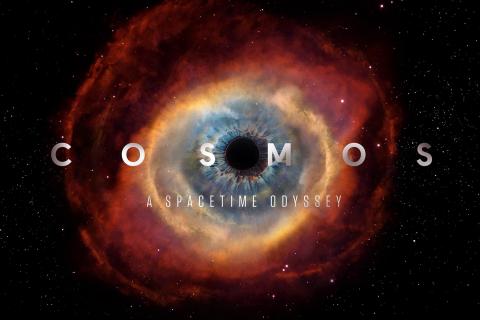 Cosmos was my kind of prelude to all the big things happening at SXSW, which, if you've ever been, is a culture jam of galactic proportion. Seemingly big things were happening everywhere — Jimmy Kimmel hosted his late night talk show all week from the Palmer Auditorium, including an awkward session with outgoing Governor Perry (who received some boos and called Austin "the blueberry in the the tomato soup that is Texas.")
A few blocks and hours apart, Lady Gaga shouted her disdain for Pop music with an ode to bulimia (or critique of? it was the Doritos-sponsored stage) — NSA whistleblower and US exile Edward Snowden was piped in for a live Skype talk (so was Julian Assange) — cultural hero George Takei signed books at the convention center — Rachel Ray held a party at Stubb's that people waited in line for hours in the rain to get into — Directors Richard Linklater and Wes Anderson talked amongst themselves in front of 1100 people after the screening of Anderson's Grand Budapest Hotel — and a horrible hit and run occurred that killed three people, the only story making immediate widespread news.

All of these big happenings and more, some surreal and just plain dark, were indeed real, palpable, happening right in front of various crowds swarming around the vortex of downtown Austin. I, on the other hand, while ambiently aware, spent a lot of time at the Marchesa theatre, a satellite venue of the film festival operated by the Austin Film Society, that while conveniently accessible by car, felt detached and isolated from everything. Dwelling on the idea that you're missing all the important stuff is enough to generate a paralyzing anxiety, but there's just no way to do it all. Rather than surrendering to the gravitational pull, I seemed better off orbiting the periphery, focusing on a handful of film screenings. (I desperately missed the Alamo Drafthouse venue at Lamar, still under massive earth-digging and metal-welding construction as of this writing.)
Of the five years I've attended SXSW, I always try to catch as many short films as possible, and there are always films that make you wonder how they ever made it out of the first stack. Not necessarily for the quality, or the acting, or even the sentiment, and not just because it was hard to imagine how these could possibly be the best short films out of the thousands they receive, but more because it was hard to see how they were truly arranged in any meaningful way. I know the programmers have their reasons, aiming to highlight a multitude of ideas and perspectives that I'm sure I understand, but after putting a lot of my stock in the shorts, I left unsatisfied with the general arc of their presentation. That being said, there were pieces — especially about art — that stood out.
Perhaps the best was a short documentary on Kehinde Wiley, a New York painter known for his classically beautiful portraits of African American men from the everyday streets of various countries, set against lush and colorfully patterned backgrounds. The film followed Wiley on a project to incorporate women in his portraits, picking them out somewhat randomly by walking the streets of Harlem and asking them to model. The end result was an impressive show of paintings depicting anonymous African American women immortalized, transformed from their vernacular into reimagined, postcolonial goddesses.
Wiley was present for the Q&A, and after watching this emotionally charged project where his female subjects go from walking on the street to facing artistic greatness, he was asked if the experience had changed the lives of his models, as the documentary seems to sentimentally suggest. He plainly said no — that even though the effort may have been affective in some way, he didn't pretend that art made significant changes in his subjects' daily lives. Though Wiley sometimes seems detached and self-absorbed while discussing his process, he is keenly aware that his work, while cathartic on some level, remains a superficial endeavor to most.

Other shorts on artists included David Hockney IN THE NOW, which after seeing A Brief History of John Baldessari at SXSW in 2012, just didn't compare. Another piece, Obey the Artist, followed Shepherd Fairey around while he mused on his inspirations and methods. Though the film wasn't bad, the street-art phenomenon relevant and Fairey an important figure, the film almost read like a Saturday afternoon special put on for an introductory audience. Was it because I already know about Shepherd Fairey and it seemed too rudimentary, or because the film was too transparent, not a work of art in itself like the Baldessari piece or Exit Through the Gift Shop? There was mention of Fairey's arrests for tagging, and of his catalytic image of President (then candidate) Obama, but no mention of the copyright issues he faced that I think take his story beyond the tropes of the street art movement.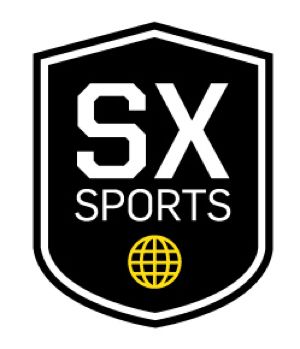 By the way, when did SX Sports come into being, and why? Some of the films had this designation attached, and while a couple of them were entertaining, made me think there was some kind of obligatory quota in place to make sure sport-tagged topics were integrated. This baffles me, and doesn't seem to serve the festival or the films in any genuine way. There must be sponsorship money involved, as the post-fest survey I took had about a dozen questions on whether I noticed or deliberately attended things with the SX Sports tie-in. Are there so few opportunities in Austin to appreciate sports that SX feels it should get involved? Seems an odd stretch.
Out of the pool of Narrative Shorts that were mostly anti-or semi-narrative, The Kármán Line choked everyone up. In fact it was the only film that drew a mass emotional reaction (except for the cringing hell of Random Stop — a recreation of a state trooper's tragic death after stopping an intoxicated veteran — excruciating, but remarkably rendered from first-person point of view.)
The Kármán Line follows a mother who suddenly begins to inexplicably rise off the ground. After the family discovers the condition is irreversible, they begin to prepare for her continuous ascent. It was a simple and clever metaphor brought across with beautiful visuals, authentic performances, and by the genuine experience of the director's dealing with his own mother's terminal illness. Director Oscar Sharp was the only filmmaker there for the Q&A, and his moment with the audience, both with his film and in person, were the kind of magic that is supposed to occur at Film Festivals — an aspect of the human story understood, shared, felt.

Of the Texas films I saw, it was Kat Candler's Hellion that swept past the novelties of others like A Night in Old Mexico, starring Robert Duvall and written by Bill Wittliff (Lonesome Dove, A Perfect Storm). Shot in Brownsville, A Night in Old Mexico tells the story of an elder Texas farmer about to lose his ranch to developers. His stubborn refusal to be corraled into a clausterphobic retirement triggers his escape to Mexico, carrying along his newly discovered grandson and setting off a stream of wild events around a backpack full of money. Though Duvall is always interesting to watch, the film's attempt at themes of generational tension and redemption ultimately felt too cutely wrapped as a coming of age/fantasy romance/money caper.
Ping Pong Summer, directed by Austin-based Michael Tully, was a candy store of 80s nostalgia starring Lea Thompson and Susan Sarandon, about a boy whose summer vacation becomes a mission to win a ping pong match against the local bully rich kids. Though I enjoyed Tully's intention of making a movie feel as if it was from the 80s and not about the 80s, it didn't pack the punch I was expecting from the still image of Susan Sarandon holding a dead fish in front of a Camaro.
Hellion, even after much anticipation from screening at Sundance earlier this year, lived up to its praise. Shot in Port Arthur and directed by Austin filmmaker and UT film professor Kat Candler, the film follows the escalating misbehavior of Jacob, whose father is himself lost and guilty of temporarily abandoning his two sons after the death of their mother. The film envelops a broken family desperately trying to stick together, and uses the outpost industrial landscape of South Coastal Texas to intensify both the sight and sound.
It was a treat, after seeing the short film Candler made a few years ago, to watch the project evolve from the one-two punch format to a multi-layered, feature length narrative. It summed up for me what independent filmmaking, when given the right set of variables and resources, is capable of. Too, it reiterated the continued relevance of this mega-festival to the Texas film community — by spotlighting its thriving pool of talent and weaving in home-turf relevance among the other gargantuan guests and happenings. Whether the SXSW universe contracts or expands, it's important to know that Texas filmmaking still has space and grounds to stomp in.