Tonight, artists of Houston will assemble for a Town Hall Meeting, organized by Art League Houston and Fresh Arts, "to collectively discuss the growing needs of artists living and working in the Houston area."
I'll be there, but there's probably won't be time for me to air all my many ideas an opinions in detail, so I'm using my Glasstire soapbox to jumpstart the discussion by putting a few on the table ahead of time.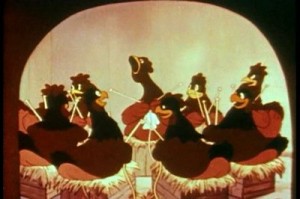 1. Needs of artists vs. needs of art scene. Not the same thing. Artists are people, and their needs are simple: food, shelter, respect, a sense of purpose, and some friends, like anyone else. From the get-go, let's chuck the idea that people who make art are more entitled to help in obtaining these things than anyone else, just because they're artists. That's Kickstarter culture, where the first move in a creative project is to beg for support.
Some artists make valuable contributions to the community, giving time, enthusiasm, intelligence, or excellence. It is these contributions that deserve our encouragement. Sure, we should foster an environment that makes it easy to experiment, with cheap studios, accessible venues, and transparent dialog, but continuing support needs to be earned, otherwise nothing means anything, and people stop trying.
2. Good schools. This means schools that attract talented people to Houston, connect them with the city, and smooth their postgraduate transition into the local scene. Dallas/Fort Worth is doing a great job at this. Houston can do better. UH and TSU aren't the only art programs in Houston, although you might think so from their impact. Rice, HBU, SHSU, where are you? All three of these schools have art programs, all three could potentially to do for Houston what UTD, SMU, UNT and TCU do for the Metroplex.
3. Good Residencies. Houston's doing pretty well here, but it's the new programs like Lawndale's that have made the biggest impact recently. The MFAH's CORE residents have, for several years now, been too academic, too careerist, and too transient to make much difference to the city. Easily fixed. Let's start today!
4. Participation from the elders. Ironically, many of the best artists living in Houston don't get out much. Artists with decent careers in New York and elsewhere, or comfy tenured teaching gigs don't need to. It's a lot of work: why bother? There's no money in it, and no fame. Worse, jealous commercial galleries sometimes forbid their artists to show locally, lest they be undersold. But younger artists need living, local, real-world role models. Get out of your studios to mentor, collaborate, or exhibit, you elders! You owe it to your city. Think of the veneration that can be yours!
5. Money, Doh! This means that art must be perceived, by non-specialists, as worthwhile. The best way, of course, is for it to be undeniably, unforgettably great, but that's not the main reason people support art. Mostly it's pride and vanity, which sound like bad reasons, but aren't. People naturally want to feel good about themselves, and look good in front of others, and if part of getting those good feelings involves supporting art, great! Art that makes people feel good isn't necessarily good art, but, like a headache, bad art goes away eventually. The good feeling you get from supporting good art lasts and lasts.
 5a.  Financial support isn't just sales and grants. It's also rent and jobs. There's a fascinating thing going on in Dallas, where individual contemporary artists are being used as a tool for real estate development, being given free rent by developers looking to attract attention to areas of the city they're promoting. I'm going to call it "stimulated gentrification" similar to what's being tried with Houston's MATCH performing arts center, or Project Row Houses. Using individuals makes these projects aggressive, agile and idiosyncratic, and I suspect, much more temporary.
5b. Art Jobs. Employers: hire the best artists you know, pay them well, and don't work them too hard.  They are insightful, creative, and often educated people who work for comparative peanuts. You'll be doing yourselves a favor. If there were part-time jobs or a sabbatical program for all the talented artists worn down by working long hours for HISD, we'd all be culturally richer. The community colleges can't employ everyone, and they don't pay enough for adjunct faculty.
6. Private museums. Several wealthy people in Dallas have private museums. Sure, they're doing it for snob value, but The Power Station, the Rachofsky Collection, and the Goss-Michael Foundation are bringing some very interesting art to their city, and maybe more importantly, they're hiring Dallas artists, at living wages, to manage them. Every one of those artists has turned around, cashed their paycheck and sunk their own hard-earned money into the DIY alternative spaces that are currently lighting up the city. Dominique de Menil was Houston art's fairy godmother, but she's dead. The Station Museum has drastically cut back their programming. Come on, you richies! Indulge yourselves, and help the rest of us, too! You know you want to.
The Houston Artist Town Hall Meeting is Tonight, at the Eldorado Ballroom, from 6:30-8:30. Talk amongst yourselves . . .