The current show at Houston's Rice Art Gallery is the first US exhibition by London-based design group, El Ultimo Grito (Spanish husband and wife, Roberto Feo and Rosario Hurtado). It features in its main space their site-specific "Garden Object" installation. This environment, a sort-of Bosch's Garden Of Earthly Delights-meets-Dr. Seuss thing, contains a series of large, organic, interconnected structures covered in colored patterns (applied via thousands of patterned stickers) with oval video projections of large, ever-hovering hummingbirds. All of this converges in a smaller, darker, dayglo room in the back where visitors find what seems to be the source of the garden's energy—a gin-and-tonic fountain. (Before you drink from it, I should warn you that, because of gallery policies, it does not actually flow with gin.)
"Garden Object" is immediately striking in its size, wonky forms, and colors. It's interesting that the artists have a wide variety of influences, that they're working in the intersections between various art and design disciplines, and that they've developed a unique practice of working with recycled materials. But really, sitting down in/on the piece, one gets that this is trying to be no more than what it is–essentially, a silly, surreal public space. Frankly, it's kind of refreshing to have a gallery space simply offer you something instead of demand intellectual investigation. It's fun. You sit in it, preferably after drinking gin. This simple approach was encouraged at the show's opening last Thursday, as the artists and visitors walked through and nested in it.
But the work most interesting to me is on view around the corner in the gallery's RG Cubicle—a room dedicated to video exhibition. On view there during the run of the show is a program of really compelling, simple cinema remixes created recently by Hurtado and Feo with others in the informal collaborative, POI (Point Of Interest). This seems unrelated to the main installation but, alongside it, indicates the varied, rigorously playful experimentations of El Ultimo Grito.
A couple of years ago, the duo and their collaborators began thinking about the mechanics of cinematic language—specifically the collapsing of time and space that happen in films. They considered the constant integration of architecture, interiors, and objects in the narratives of movies, and the nature of montage to form a film's landscape through connecting unrelated spaces. This inquiry into "collapscapes," as they call them, led to an ongoing, collaborative side-project creating new trailers for movies in which they ignore main narrative and rather focus attention solely on the objects and spaces of the films. They decided on a set of constraints—six rules that basically require a focus on objects, spaces, and "collapses;" strictly forbid the appearance of any main characters, and define a short length and the placement of the film's title at the beginning, They've dubbed the endeavor "Sub-Dogma 13" (a play on Lars Von Trier's "Dogme 95" manifesto), host regular collaborative discussions and editing sessions, and hold occasional trailer screenings in a London cinema.
The re-edited teasers of classic and popular movies on view (in a 25 minute program that loops continuously) are fascinating, reductive distilments of mise en scène. They comprise both central and peripheral impressions from familiar movie experiences, and smartly tweak familiar film forms–the compressed photographic journeys in movies, and the further collapsing of those experiences in movie trailers. These Sub-Dogma videos are beautiful little cinepoems, and enticing encouragements for cinematic exploration (worlds better than the hype-and-spoiler trailers we're used to.)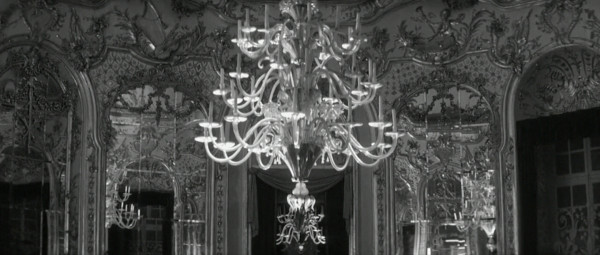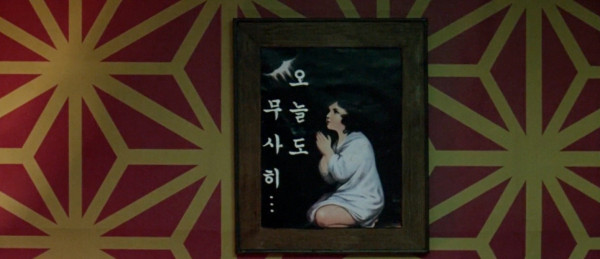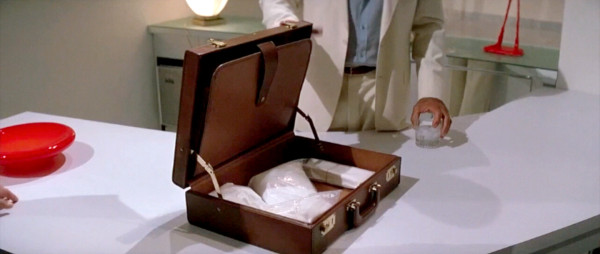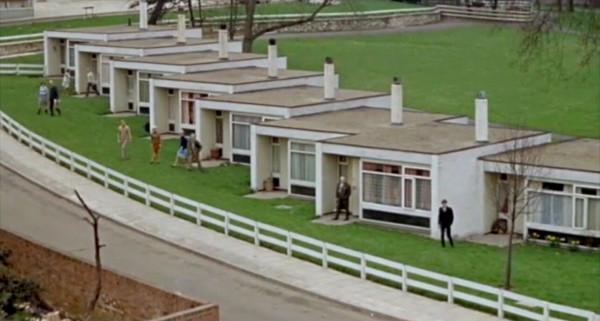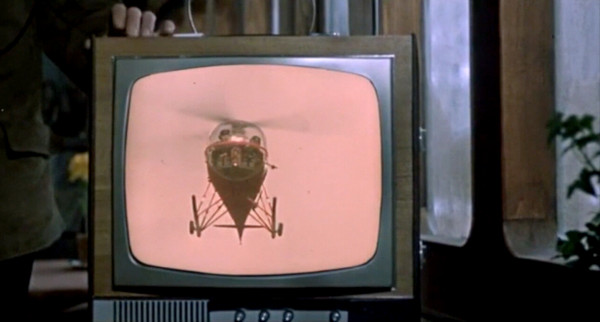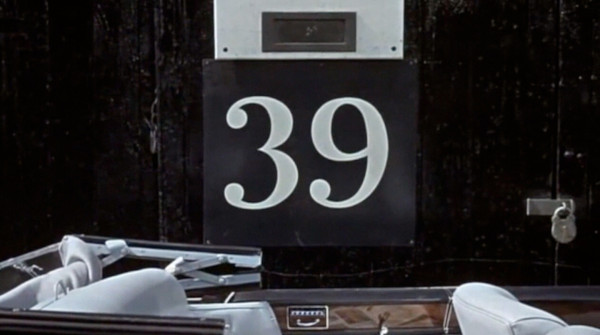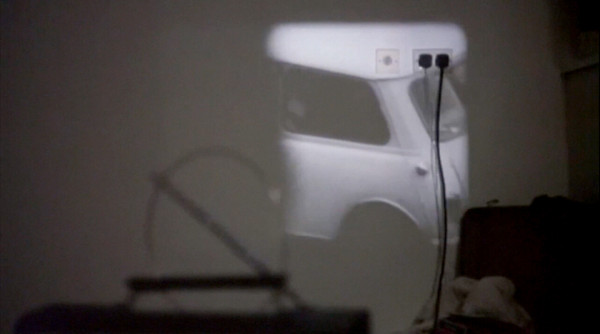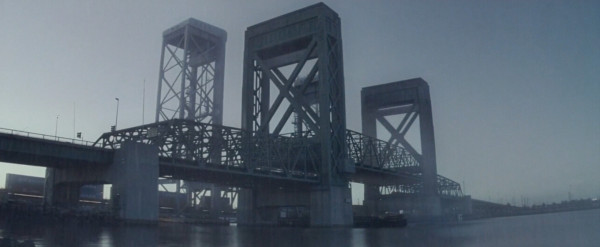 El Ultimo Grito's "Garden Object" installation and POI "Sub-Dogma 13" videos are on view at Rice University Art Gallery through March 16. More info HERE.