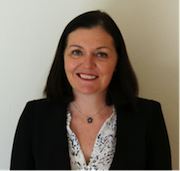 The Blanton Museum of Art at The University of Texas at Austin has announced that Dr. Beverly Adams will return to Texas as adjunct curator of Latin American Art. Adams received both her undergraduate and graduate degrees from UT Austin and, from 1989 to 1995, Adams served as assistant curator of Latin American art for the Blanton (then the Archer M. Huntington Art Gallery).
Adams told Culturemap Austin that the Blanton was "the first place to ever really care" about Latin American art. There, she worked closely with Mari Carmen Ramírez, who became the first curator of Latin American art in the United States when the Blanton established the position in 1988 (Ramírez has served as the MFAH's curator of Latin American art since 2001). Together, they co-curated the 1992 exhibition Encounters/Displacements: Luis Camnitzer, Alfredo Jaar, Cildo Meireles. Adams then worked as curator of contemporary art at the San Antonio Museum of Art before becoming curator of Latin American art at the Phoenix Art Museum. She has served as curator of the Diane and Bruce Halle Collection in Scottsdale, Arizona for the past twelve years.
"Beverly brings to the Blanton a unique combination of attributes," says Blanton Director Simone Wicha, "including connections with artists from every region of Latin America, a network of scholars working throughout the world, and a first-hand knowledge and appreciation of the museum's collection and its value both to the UT community and the field at large." Adams will assume her new position in January 2014.