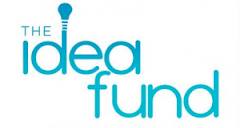 The Idea Fund has announced its ten 2014 grantees! The following Texas-based artists and artist collectives will each receive $4,000 to create and showcase innovative artistic projects in the coming year:
The Flinching Eye Collective (Houston, Austin, San Antonio)
Friends of Angela Davis Park/Regina Agu & Gabriel Martinez (Houston)
Habitable Spaces/Shane Heinemeier & Alison Ward (Kingsbury, TX)
Autumn Knight (Houston)
Michelle Monseau & Barbara Perea (San Antonio/Mexico City)
Nomadic Beats/Dustin Chad Gann, Kelly McCann & Harbeer Sandhu (Houston)
Cavanaugh Nweze (Houston)
Robert A. Pruitt (Houston)
Phillip Alan Pyle, II (Houston)
Suplex/Max Fields & Olivia Junell (Houston)
The Idea Fund is a re-granting program administered through DiverseWorks, Aurora Picture Show, and Project Row Houses and funded by The Andy Warhol Foundation for the Visual Arts. The 2014 panelists were: Yona Backer, founding partner of Third Streaming, New York City; Nathaniel Donnett, artist and past Idea Fund recipient, Houston; and Andrew Suggs, executive director of Vox Populi, Philadelphia. "The Idea Fund provides a rare platform for artists and artist collectives to receive support for projects that are experimental, and fall outside of more traditional modes of producing/presenting work," said panelist Backer. Of the 125 applications received, she added, "It was great to see such a diverse range, particularly in terms of media/genre, but also conceptually."
A short description of the grantees' projects can be found at the end of the Idea Fund's press release. For more information (some of the descriptions do beg further questions), attend the public reception honoring the grantees on January 30 at Aurora Picture Show, from 6:30-8 pm, where each grantee will give a 3-5 minute presentation about their work.