Here's the fair, blogged at it unrolls at Houston's George R. Brown Convention Center.
Thursday Night Opening and VIP preview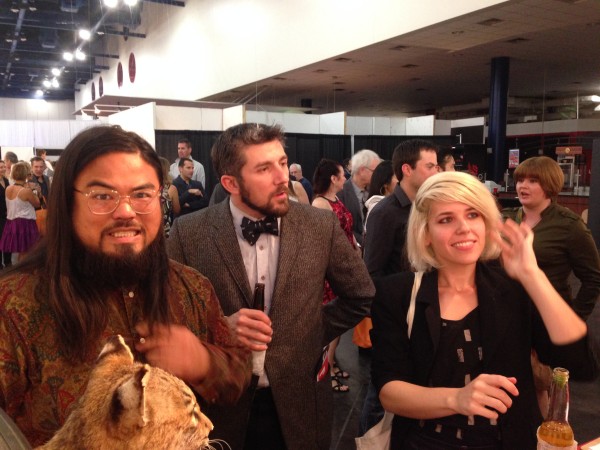 The always well-dressed Paul Middendorf was among the throng of party-goers that passed the Glasstire booth.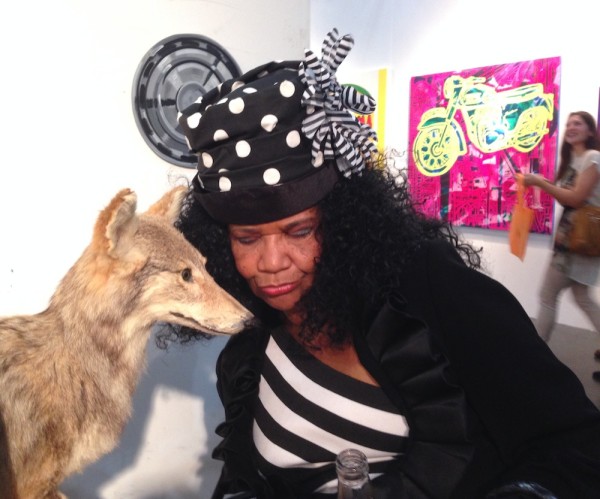 Some loved our taxidermy homages to Rauschenberg and Beuys more than others . . . but no one got away without a trick-or-treat bag (right, in the background).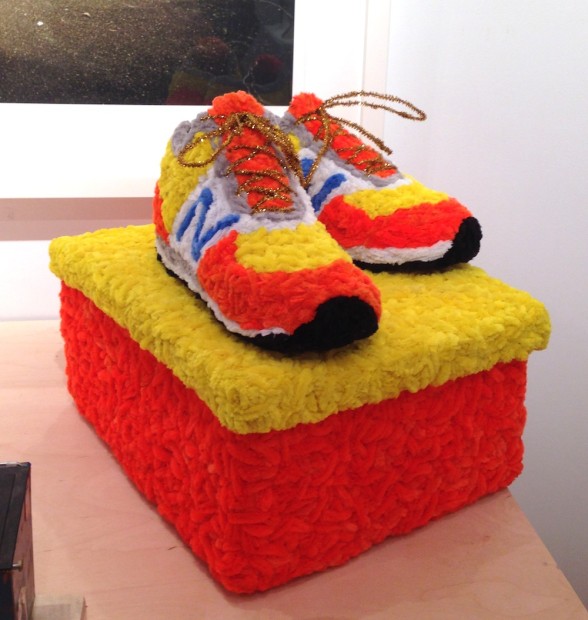 Next door, the West Collection was showcasing its favorite Philadelphia artists in a beautiful mahogany-decked shipping container, including this pipe cleaner marvel by Don Porcella, even though, they sheepishly admit, he lives in Brooklyn.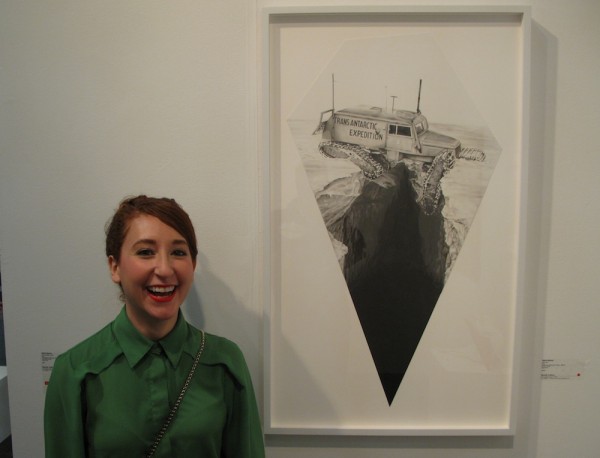 Debra Barrera, proud Houston artist, and the drawing  Moody Gallery sold for her in the fair's first nine minutes! Bonanza!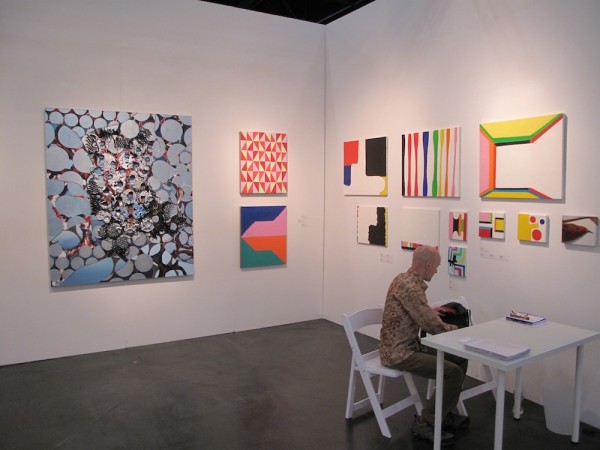 Feature's booth was crammed with interesting, colorful paintings; Andrew Masullo, a personal favorite, had his own wall (right).
Friday, October 11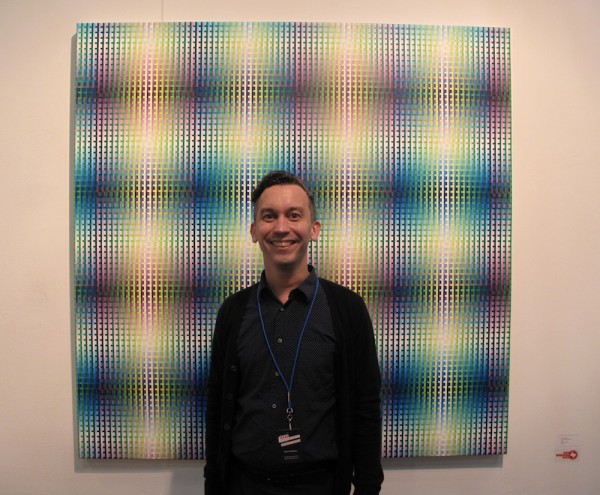 CAMH curator Dean Daderko stands out against the Susie Rosmarin's op grid. Rosmarin, like Barrera is a candidate for the fair's $10,000 artist prize. Daderko will be featuring some of her paintings in his slice of the CAMH's year long anniversary show series.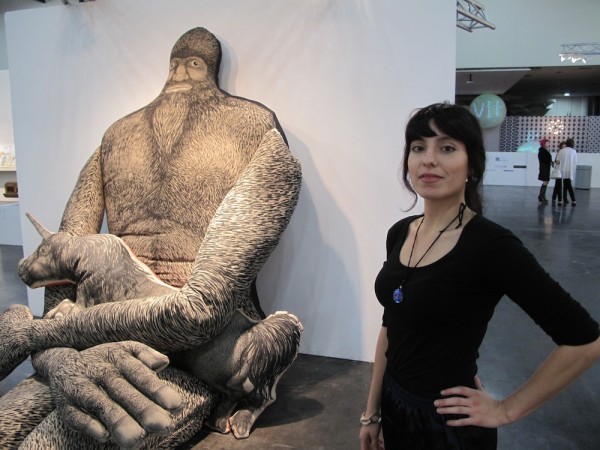 Glasstire intern Nohelia Vargas, who "wants to be an art collector when she grows up" got some advice  from Judy Nyquist who told her, "it doesn't take a lot of money to be a collector; just follow your passion and buy what you like." She posed in front of the piece she'd most like to own; Tara Tucker's Bigfoot Loves Minicorn, 2013 from Rena Brantsten Gallery.