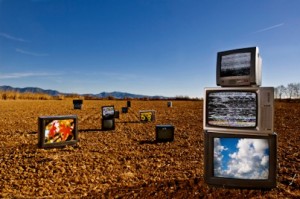 The unique Marfa art experience and the weekend's party atmosphere don't translate via computer screen, but Saturday's lectures at the Crowley Theater in downtown Marfa might. Video of the lectures will stream on Chinati.org, free of charge, beginning at 1 pm. Below is the schedule of presentations:
1 pm: Brenda Danilowitz, chief curator of the Josef and Anni Albers Foundation, on Donald Judd as a printmaker.
2:30 pm: Francesca Consagra, senior curator, Prints and Drawings and European Paintings, Blanton Museum of Art on Albrecht Dürer.
4 pm: Artist Robert Irwin, Chinati Weekend honoree, and artist Zoe Leonard will discuss their respective upcoming projects at Chinati with Lynne Cooke, Andrew W. Mellon Professor in the Center for Advanced Study in the Visual Arts at the National Gallery of Art in Washington, D.C., and Rob Weiner, associate director, Chinati Foundation.