The first installment of a feature collecting notes and news too short to stand alone. See something interesting? Tell us about it, with a picture, at [email protected]
Rainbow Trees in Dallas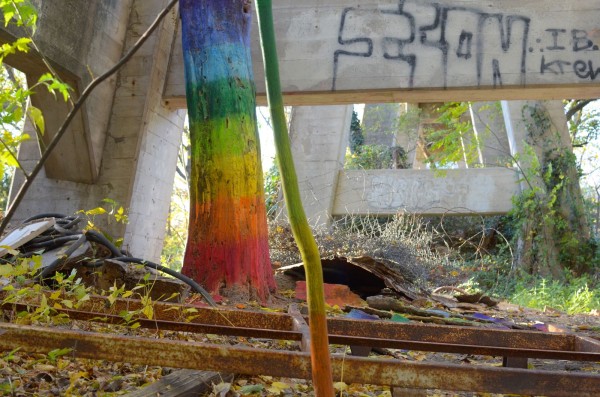 Orange William sent these pictures of works by homegrown tree-painters Operation Rainbow Brains in the Oak Cliff Neighborhood of Dallas.
Impromptou Magical Kingdom on 11th St.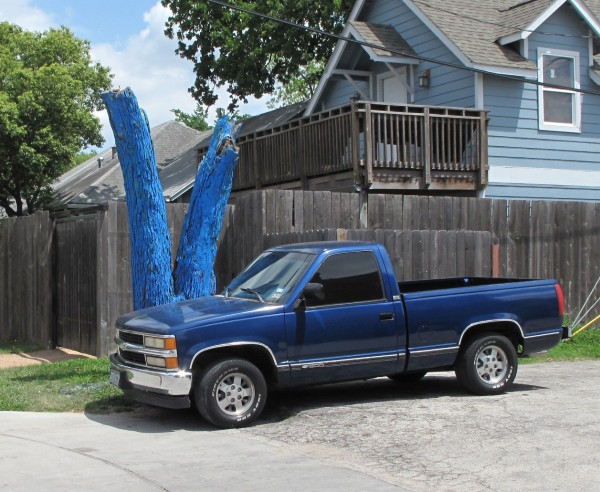 Near the corner of 11th and Studewood in Houston Heights, this blue tree is the latest in a series of unsanctioned, or at least unpublicized, public art pieces using the same stump of a dead tree in a prominent roadside location. I took it as a witty comeback to Australian artist Konstantin Dimopoulos' saccharine Blue Trees for Houston project, sponsored by the Houston Arts Alliance which, the artist says, transforms a grove of trees on Waugh Drive into a "magical kingdom." Until recently, the same dead tree sported a pair of paper maché boots, making it an upended giant's legs.– Bill Davenport
Yes, in Your Back Yard! The Open the Door Project Moves into the Heights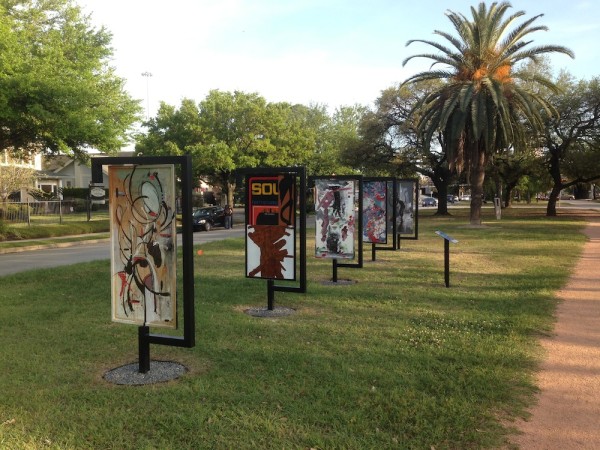 Like a bad dream coming true, five of the swinging steel panels sponsored by the Texan-French Alliance for the Arts' Open the Door Project have appeared on the Heights Blvd. esplanade just north of Sixth St. Juxtaposing "street" style art by local artists, French visitors, and schoolchildren, the best that can be said is that the panels are too small and too temporary to be really offensive. Even the bold patterns of street master Daniel Anguilu, which look great on almost  any grubby building side, are no match for the French Doors.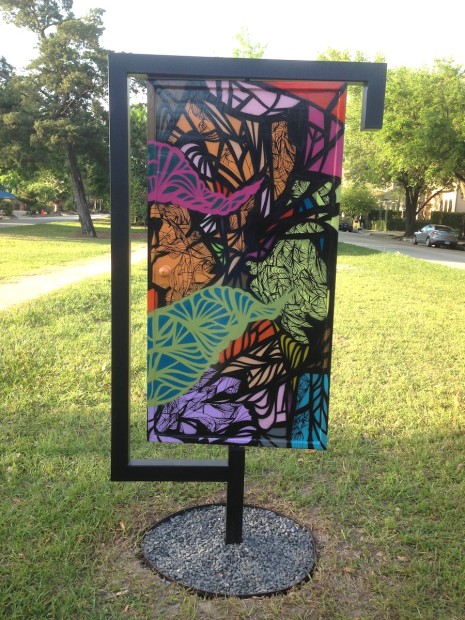 Lame public art needs mocking, and once again, Houston's unsanctioned artists are no slouches. Just a few yards away from the doors, a similarly shaped telephone panel has been tagged and re-tagged into a similar muddle: