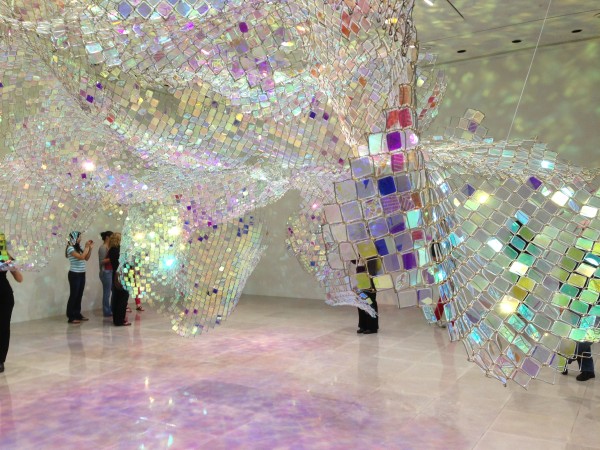 South Korean-born artist Soo Sunny Park has filled the Rice Gallery with an elaborate material world, with which she intends to show us the immaterial.
Unwoven Light is a suspended sculptural installation meticulously crafted from rigid industrial materials—chain-link fencing and iridescent Plexiglas—that the artist has formed into natural organic shapes, recalling the undulating hillsides of New England, where she now resides. It is not the material objects, however, that she wishes us to notice as we wander through the exhibition space.
"We see only what light reveals," Park notes, but it is our awareness of the immaterial—the light itself—that interests her, and her sculptural objects are designed to reveal that light so that we may literally see it. And indeed we can, for just as thoroughly as her objects fill the space, so too does a dazzling display of reflected and refracted prismatic light.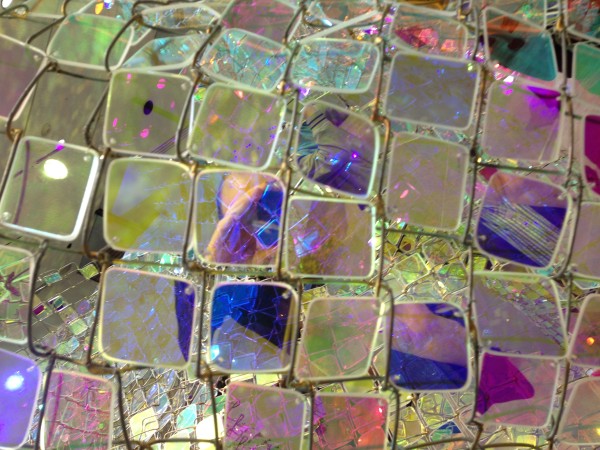 Park's technical execution of this labor-intensive work is impressive, but she is hardly trail blazing here. Many artists interested in affecting our perception of light and space have preceded her, notably James Turrell, whose permanent installation Twilight Epiphany sits just a few hundred yards away on the Rice campus. Both Park's and Turrell's work combine natural and projected light for effect, and both undeniably make Rice University Campus the place to go in order to "see the light."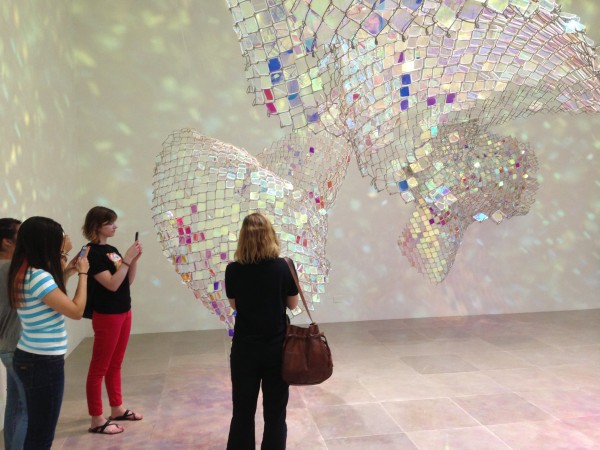 Unwoven Light is on view through August 30 at Rice Gallery, located on the lower level of Sewall Hall on the Rice University campus.