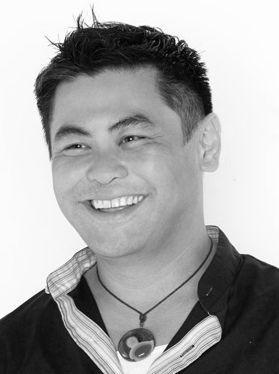 Longtime DiverseWorks Performance and Artistic director Sixto Wagan has been appointed the inaugural Director of the Center for Arts Leadership at the University of Houston. Wagan, Artistic Director since 2011, leaves DiverseWorks following 11 years with the organization, having served as a center of stability and continuity for the  ever- changing org in a number staff roles since 1998. He leaves DiverseWorks on May 3rd.
Wagan began his relationship with Diverseworks in 1996 as a member of the org's artist board, and joined the staff in 1998 as part of the National Arts Administration Mentorship Program. He returned to DiverseWorks in 2002 as Performing Arts Curator, later becoming Co-Executive Director, and finally Artistic Director in 2011. A dynamic and nationally respected performing arts curator and arts administrator, Wagan served on the boards of The MacDowell Colony, the National Performance Network, and QFest, and served as an advisor to the National Dance Project, Performing Arts Japan, and Creative Capital. He has organized more than one hundred projects during his tenure at DiverseWorks and is especially well known for collaborating with performers whose works tackle prescient cultural,social, and political issues. Some of his significant recent projects include Stephan Koplowitz's Natural Acts in Artificial Water, a site-specific dance performance at the Gerald D. Hines Waterwall Park; Aaron Landsman's City Council Meeting, a participatory theater event about empathy, democracy, and power; and Zoe|Juniper's immersive multi-media performance installation A Crack in Everything: Installed. Wagan also presented the US premieres of Jean-Baptiste Andre's Interior Nuit, André Gingras' The Sweet Flesh Room, and Company Clare Dyson's The Voyeur.
Executive Director Elizabeth Dunbar states:  "Sixto has been instrumental in shaping DiverseWorks' image and positioning the organization on the national and international stage. He has been a steadfast advocate for commissioning andpresenting work that would not otherwise be seen in Houston, and he has left an indelible mark on Houston's arts community. We wish him all the best on his exciting new endeavor in which he will undoubtedly inspire new generations of arts professionals to contribute to the field in which he has made such a difference himself."  Wagan begins his new position on May 20, 2013.
DiverseWorks will celebrate Wagan and his many years of service at DiverseWorks at a party in June.