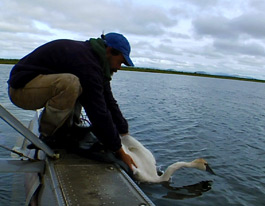 The Southwest Alternative Media Project has been helping aspiring Houston filmmakers for decades; now, with start-up money from an anonymous donor, SWAMP has announced a new funding opportunity, the Houston Short Film Fund, which will provide production funds of up to $5000 to individual, independent filmmakers living in the Houston area to produce films of up to 10 minutes in length, in any style.
It's a teaching tool, as well: funding includes mandatory mentorship and peer discussion components, intended to help filmmakers strengthen their artistic skills as well as encourage creativity. The film's production must take place over a six-month period, from May to October 2013, when the film will receive a public screening.
The Application fee: $10 SWAMP Members; $15 General Public, and applications are due Wednesday, may 15, 2013. Winners will be announced on May 31, 2013 with their projects due on October 7.