Todd Kelly and I once had studio spaces next to each other in graduate school. With the passing years I have watched his paintings become increasingly varied as he engages divergent styles and genres. Since my own sensibilities lean toward visual mashups, I thought it a good time to ask him a few questions.
Originally from Michigan, Kelly lives and works in Brooklyn, NY. He studied architecture for three years before taking up painting, earning an MFA at the School of Visual Arts and a B.A. at Anderson University, IN. Kelly lived in London from 2003 to 2006, where he worked at the National Portrait Gallery, and where his work was featured in numerous exhibitions including Jerwood Contemporary Painters in 2007. He has since been included in exhibitions in Ireland, New York and New Mexico. His work was featured in an Artforum Critic's Pick, The London Times, The London Paper, Anaba blog and Beard and Brush, among others.
Matthew Bourbon: What are you currently working on (or recently finished) in your studio?
Todd Kelly: I just installed a show titled My Own Personal Rebus at Asya Geisberg Gallery that runs through March 9, 2013 and am currently working on a continuation/development of that show for an exhibition in Spokane Falls, WA.

Todd Kelly, Untitled Abstract Painting 23 (2012), oil on canvas, 24 x 18 inches
MB: Who do you consider your visual art kin?
TK: Late Picasso—those really loose Mosqueteros paintings and beyond, Rauschenberg combines, indigenous Australian painting, Mike Bidlo's fountain drawing project, the materiality of Cy Twombly and the fluid style of Laura Owens early work.
MB: What things, outside of other visual artists, influence your art?
TK: I'm fascinated by "sciencey" things like quantum mechanics, the size of the universe, the nature of time, etc. I don't claim to be very articulate about such subjects but I love reading books and listening to radio programs that are specifically oriented to the layperson. I'm certain these things influence my work but not in any direct, intentional way.
MB: What is your studio practice like—can you describe the process of making your work?
TK: I love to work. Being present in the studio completes me. I'm in the studio each weekday evening and at least one full day during the weekend, often the whole weekend. I work on maybe five to seven paintings at once, sometimes focusing on just one for a whole day and sometimes moving constantly from piece to piece. I try to always have several canvases primed and ready to go so when an idea comes to mind I can just grab a canvas and start it straight away. The canvases I'm working on now are quite small, 24 x 18 inches, which allows me to make as many paintings as I want without worrying too much about cost of materials and storage. At some point in the future I may start making larger, highly focused, masterpiece-type paintings but that's just not where I am right now.
MB: What questions, subjects or concerns drive your current work?
TK: I like the way a still life painting presents a group of objects, each object taking on new importance by its presentation and proximity to the other objects. It's the process of grouping that I like. Each of my paintings is started by whim as much as by design. I'm inspired by materials, by the work of other artists, by nature, by visceral forces…all sorts of things. So the paintings come out quite different one from the other. The possibilities for creating interesting groups of similar or conflicting paintings are endless; an infinitely expanding universe.
Also, it seems there is much hand-wringing about the current lack of "progress" or avant-garde in painting lately. But it's all good with me. I see my work in the studio more as exploring around the already conquered territory looking for a place to settle or develop. We aren't really in need of more territory as far as painting goes.
MB: What are some of the challenges you encounter in the making of your art?
TK: The usual: strict personal economy, the spend-time-with-partner vs. spend-time-in-studio dilemma, those down moments of this-is-all-just-crap between great paintings, the need for more patience with developing work…
MB: What's your favorite film? Why?
TK: Right away, "Searching for Sugarman" comes to mind because I just watched it a few days ago. The artist in this documentary has a spirit that is a thing of beauty in itself. He is inspiring in an ontological rather than an achievement sort of way.
But my all-time favorite film is, "Howl's Moving Castle" by Miyazaki. It's that door with the locator dial that just drives me crazy. I had dreams about that door after seeing the film for the first time. It's such a fantasy, but then maybe it's not…and it turns out to be a perfect metaphor for making paintings.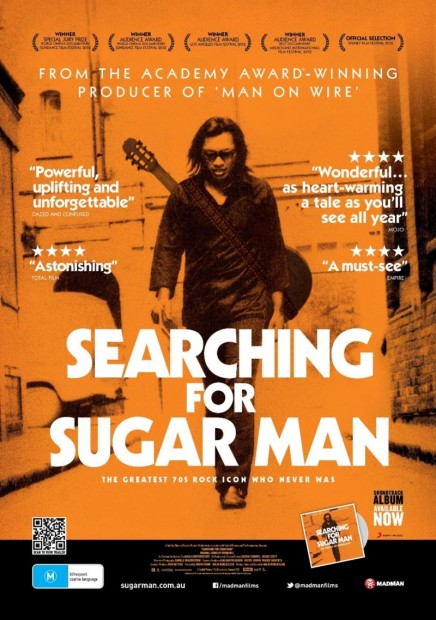 MB: What are you reading right now?
TK: I just finished "The Amazing Adventures of Kavalier and Clay" by Michael Chabon. I've been working on "The Quadruple Object" by Graham Harman and I usually carry a photocopied essay/short story around in my bag for when the commute gets long. Right now it's an old essay by Meyer Schapiro, "The Nature of Abstract Art." Also I have a lot of artist monographs that I like to just sit and look at. I have this huge book of Picasso paintings humbly titled "The Heroic Years" that I cannot stop looking at. I never close it. It sits around the apartment open to a select painting like an old family Bible or something.
MB: How does your reading affect what you do in the studio?
TK: Reading keeps curiosity alive. Curiosity is a great ingredient for any creative endeavor.
MB: Can you describe one of your favorite pieces that you have made and why you think it is important to your larger body of work?
TK: There is a painting in my current show at Asya Geisberg Gallery that sets me on fire every time I see it, After Van Aelst 2. I made several copies of a particular Van Aelst still life, and then proceeded to do a series of drawings based on those paintings; very quick, single line drawings. Then one day, after all that work, this painting happened. It just came out fully formed and it felt exactly like I thought it should even though it surprised me. It remains a still life but became something totally different that I've not seen or made before. I've shown it to a lot of people these past few months and I get the impression that I'm the only one who likes it. I guess it's one of those you-had-to-be-there things. I went through a lot of work to "be there."
MB: What are you working on next?
TK: I'm going to be working on more still life paintings like After Van Aelst 2. Lots of them. I might even make them big.
Also, last summer I had a chance to work in upstate New York in a studio that had a view of a perfect little pond with a lonely pine tree next to it. The last few days of the summer I finally gave in and made a few tiny paintings of the pond and tree. A couple of them are now hanging in my apartment here in the city. They haunt me. I'll probably be doing something about that this coming summer…
Matthew Bourbon is an artist and writer. His paintings have been shown nationally and internationally. In our neck of the woods, his work was included in the Texas Biennial, New American Paintings and in Tender Pioneers at Darke Gallery in Houston. He is currently an associate professor of art at the University of North Texas's College of Visual Arts and Design. Bourbon also contributes to Art Forum Online, Flash Art, ArtNews, New York Arts Magazine and KERA Art and Seek.