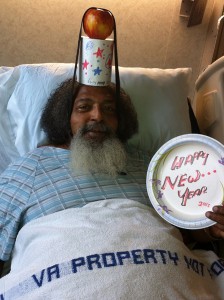 This news just in from Houston artist Bert Long and Joan Batson via Margaret Losinski:
"Unfortunately the news about Bert is not good. He has been diagnosed with Stage IV pancreatic cancer that has spread to other organs.
He is in good spirits and will undergo some chemo, although not the very aggressive, debilitating type. Bert and Joan are determined to make the next four (???) months as rewarding as possible, and are pleased to invite you to his show at Baptist U. on February 28th.
Feel free to send e-mails, etc. (dark humor always welcome) but don't expect an instant reply, okay?
Best wishes to all, and love to those who deserve it.
Love Bert"
Long has had a number of medical issues arise since he fell and shattered his right shoulder October 5th. He was rushed to the VA hospital on December 26 with internal bleeding, for tests. Earlier this month, he sent a new year's greeting from the hospital, thanking everyone for their kind wishes and emails.