As the holiday season arrives, we all have a little reprieve from the busy slate of art openings, lectures, performances and other events. I have used this mini-break to do something I started this past summer, which is to branch outside of my immediate Montrose/Rice Village area. My trips started with an attempt to work through Alison Cook's list of top 100 restaurants and expanded to include trips to shops and grocery stores in strip centers based on recommendations from coworkers and friends.
A guide to Houston posted a couple of years ago by Andrea Grover points out that people in the arts often host visitors, and we are basically tour guides to some of the city's hidden gems. Houstonites also happen to be living in the most ethnically diverse city in the nation (according to Rice University's Kinder Institute report). But unlike being able to walk a city block of New York, these pockets are ripped apart and require some research, definitely an iPhone map and a lot of driving.
Here are some highlights from my past year, documented by my obsessive iPhone photo-taking. My choices are probably based on the food as much on my memory of the simple fun of the experience itself. I have only lived in Houston for about six years, and I am sure some of these places are already well known spots for the art community. So PLEASE post suggestions for where to go in 2013 in the comments. 
Also, here's a google map to visualize the lay of the land. You'll see that the first few places here are still technically in the loop, and I have not ventured out to the south or east of Houston enough. But here we go…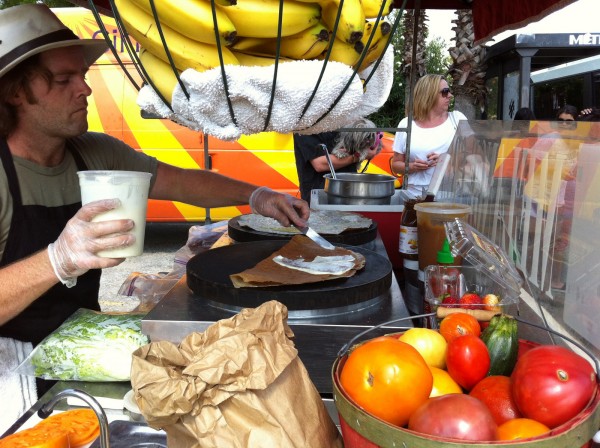 Melange Creperie / Montrose crepe guy, no seating, cash only / Cook's recap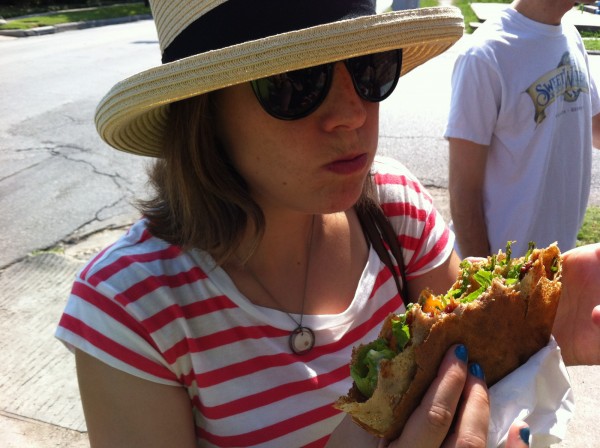 My sister can't eat her crepe fast enough.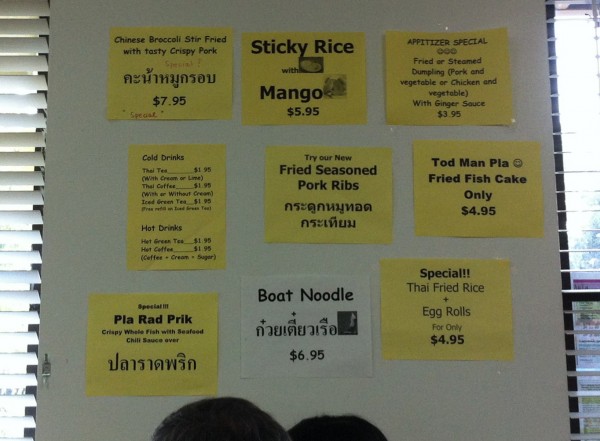 Asia Market / Part Thai restaurant, part grocery store in the Heights, very spicy if you ask for it / Cook's recap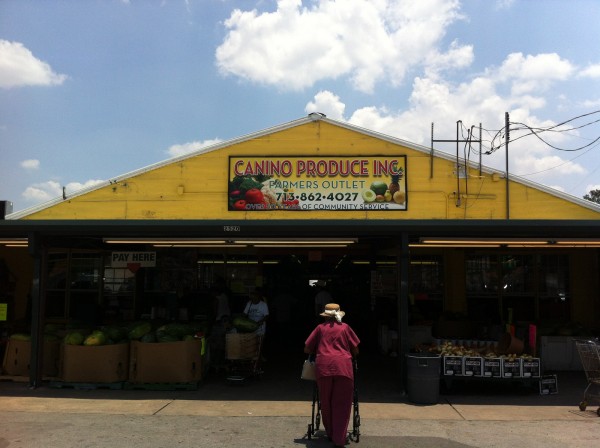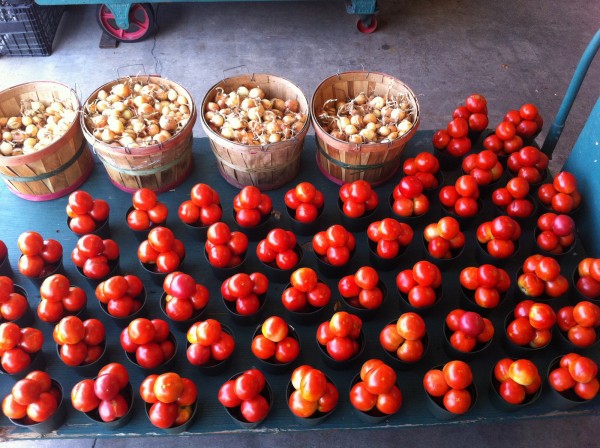 Canino Produce / Buy a taco, some produce and maybe a diced mango on a stick with chile powder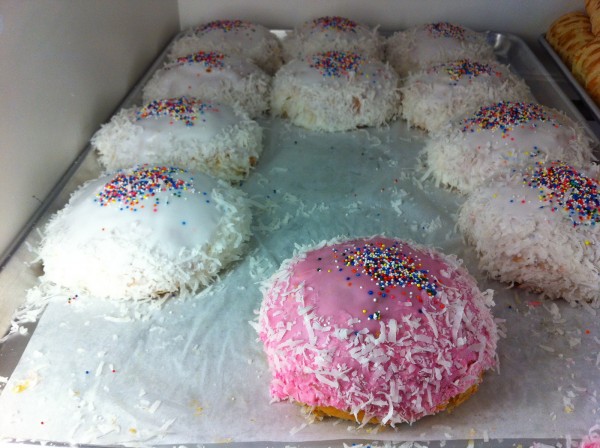 El Bolillo Bakery / Delicious, colorful pastries, across the street from Canino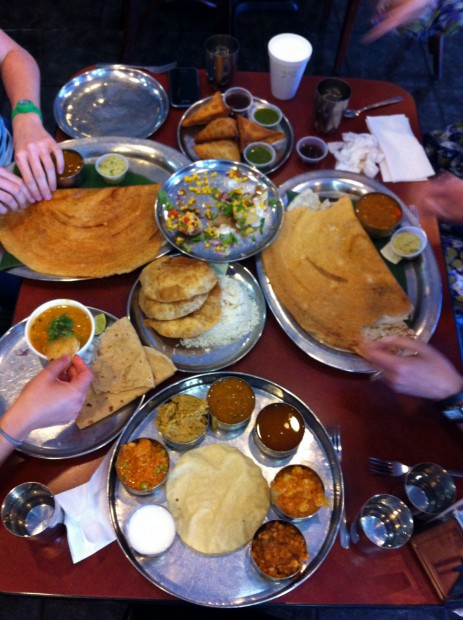 Shri Balaji Bhavan / South Indian vegetarian food, research beforehand to get ordering ideas or just let the person taking your order pick things out because I had no clue / Cook's recap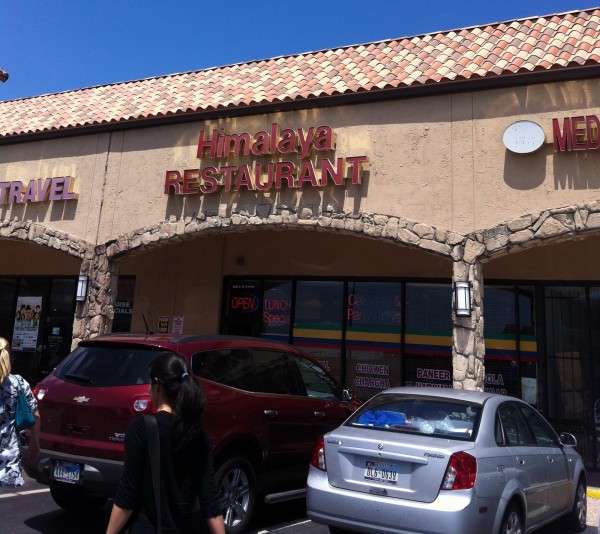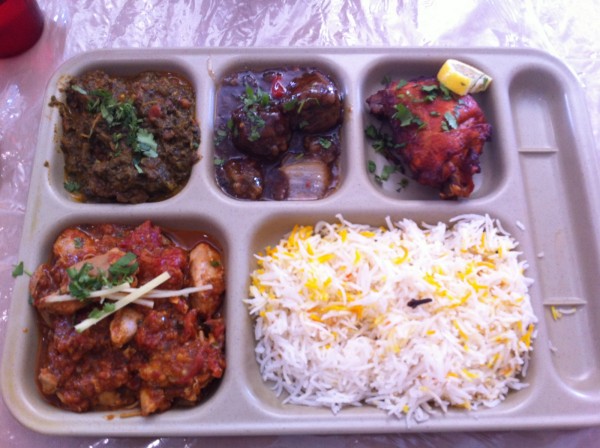 Himalaya / Pakistani food, nearby Shri Balaji in the Hillcroft area off 59 / Cook's recap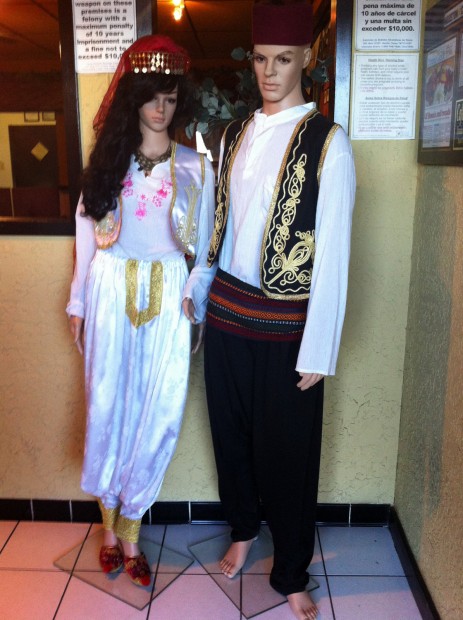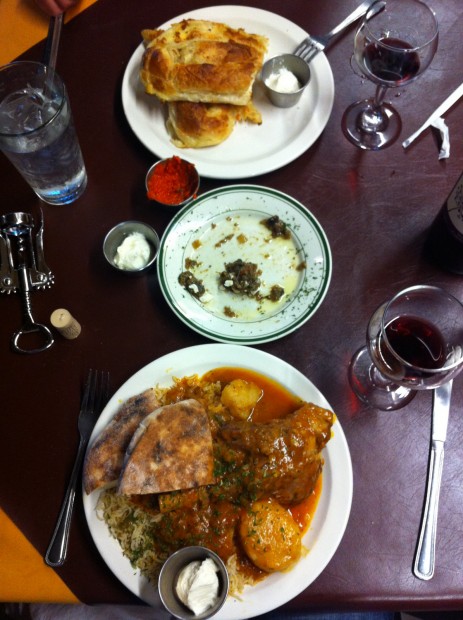 Cafe Pita + / Bosnian food, lots of hearty meat and bread / Cook's recap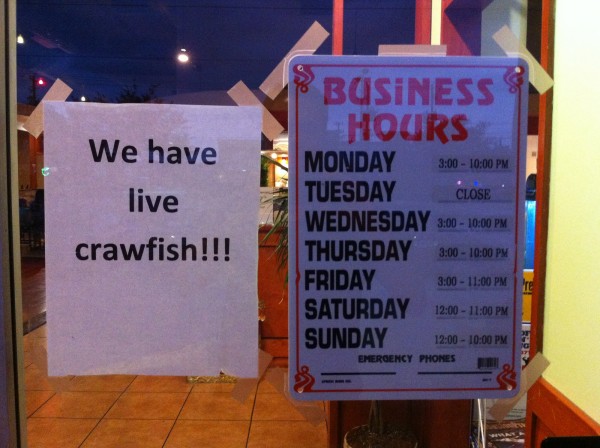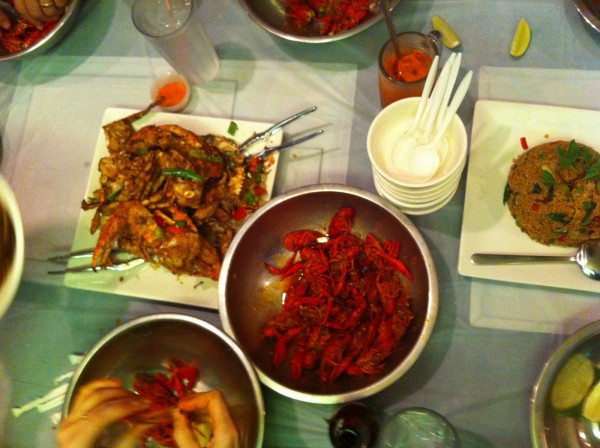 Crawfish & Noodles / Vietnamese seafood / Cook's recap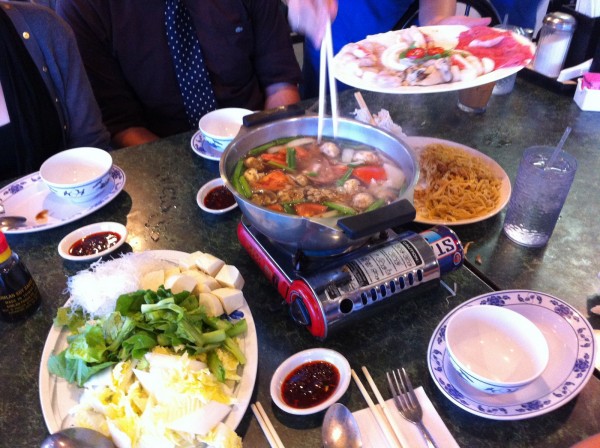 Pho Que Huong / Good Vietnamese food, fun to get the boiling pot and cook the food on the spot / Cook's recap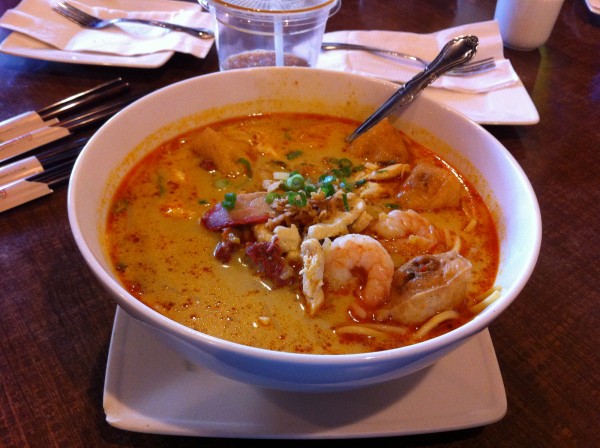 Banana Leaf / Malaysian food, faux tropical, thatched roof decorations and you can even get a coconut with a straw in it and pretend you're on vacation / Cook's recap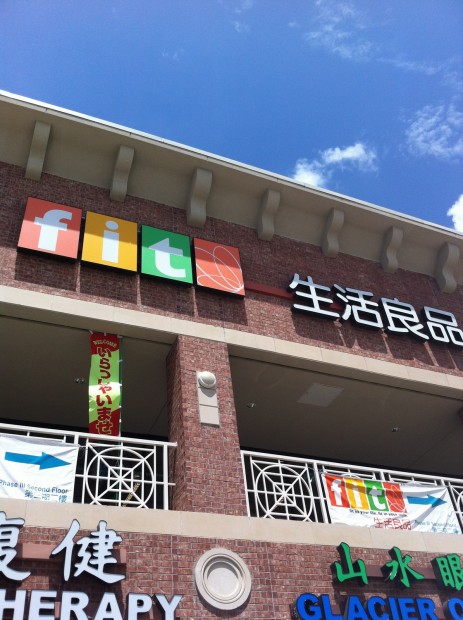 FIT Japanese $2 store / Before or after eating at Banana Leaf, do NOT skip going to FIT, which is across the way in the same strip center.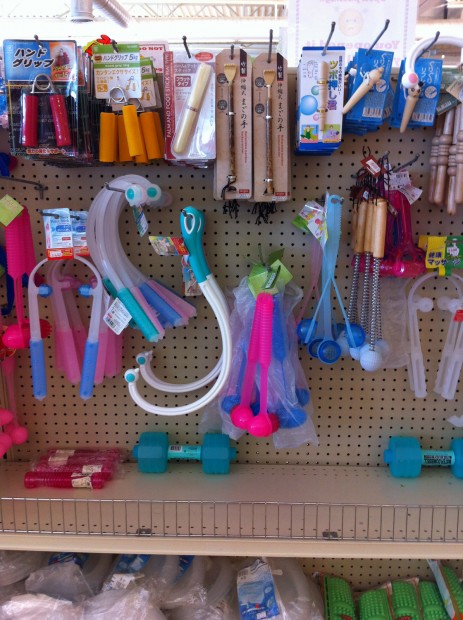 Illegal photo of the various massage tools at FIT.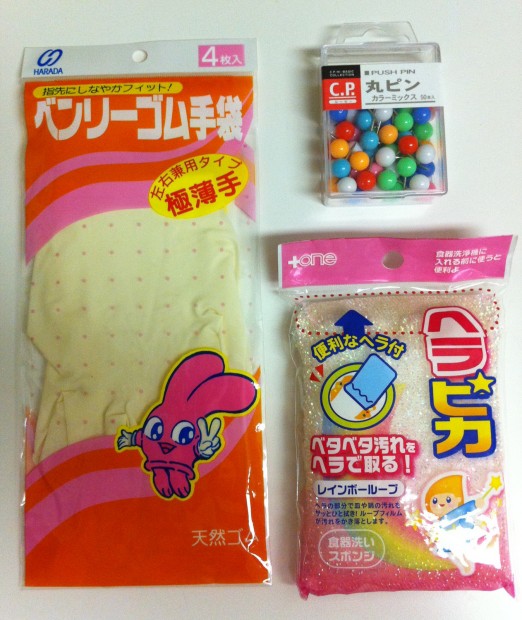 Even mundane items like kitchen gloves, sponges and push pins have great packaging.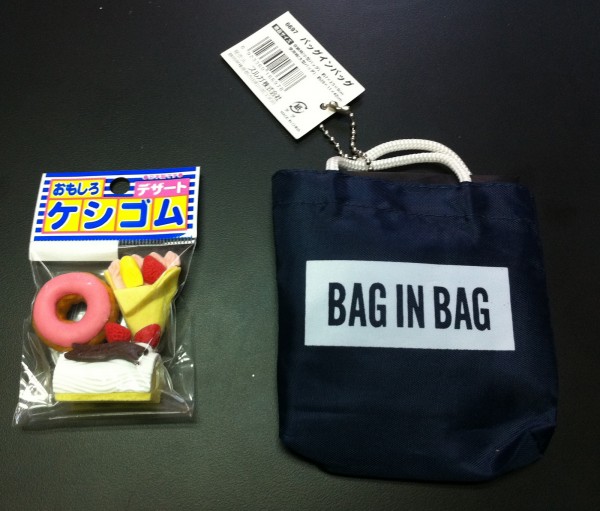 Erasers and  "Bag in Bag."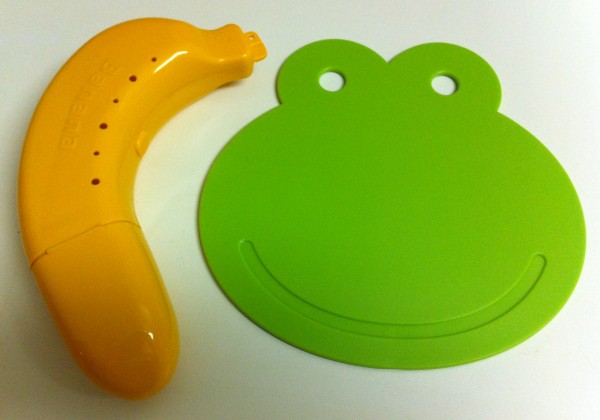 Banana case and cutting board.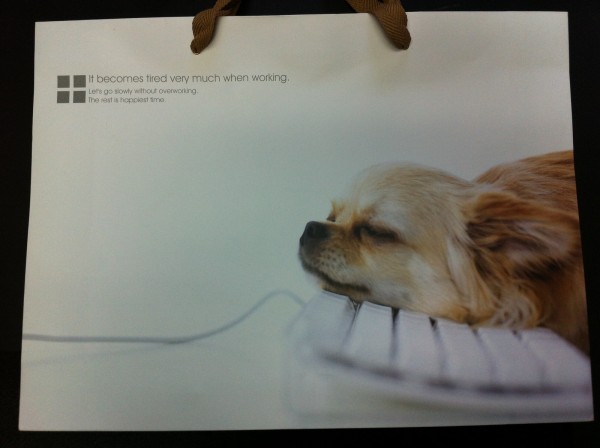 This is a bag with something that is a mistranslation, but adequately sums up life.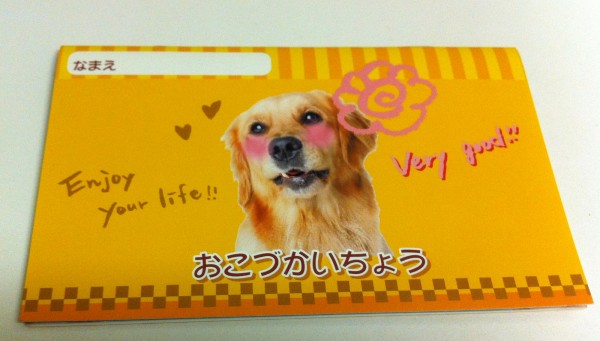 Images of things I've bought at FIT and love could go on and on. After FIT, sometimes I go to Juice Box for dessert.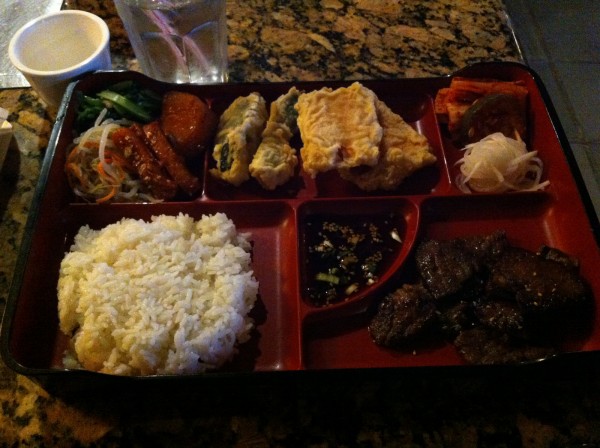 Korea Garden / Tasty and close to choice spots like Polish Food Store and hMart in the Longpoint area / yelp
I also want to try Vieng Thai nearby.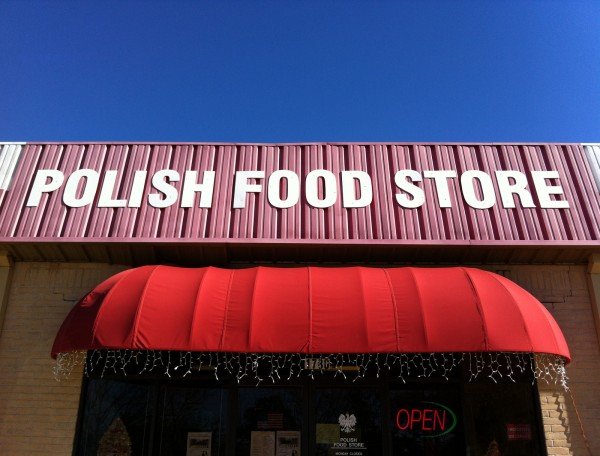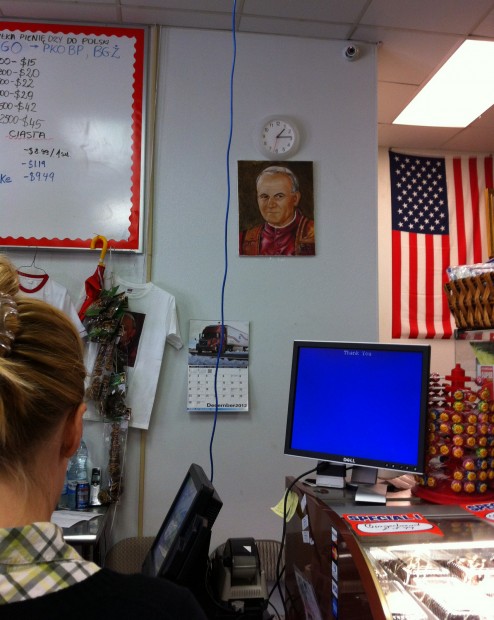 Polish Food Store / Very nice people working there, good candy, t-shirts with the pope on it, tons of meat and sausages. I would like to try eating at Polonia nearby.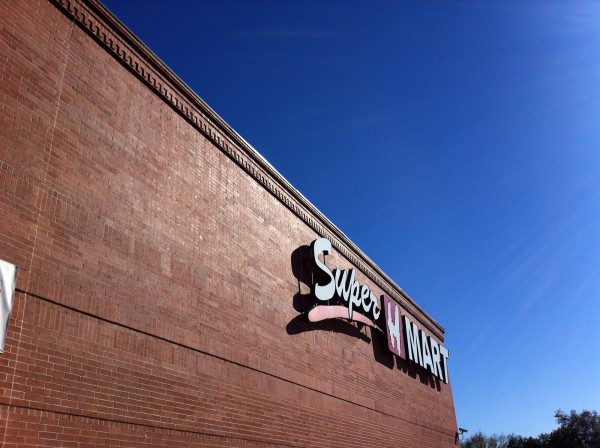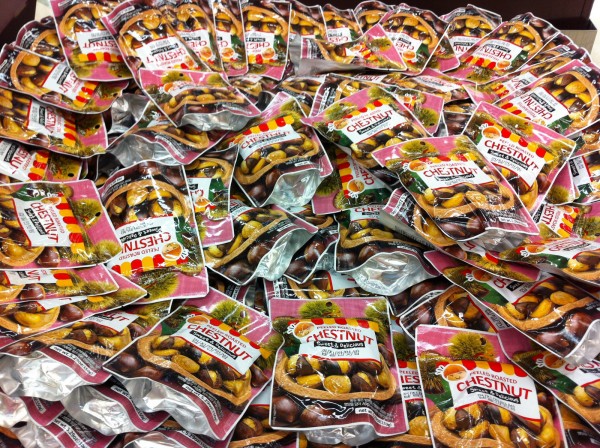 Super hMart / Korean supermarket, image above is a good representation of the density of items and visual overload, also gangnam t-shirts for sale / yelp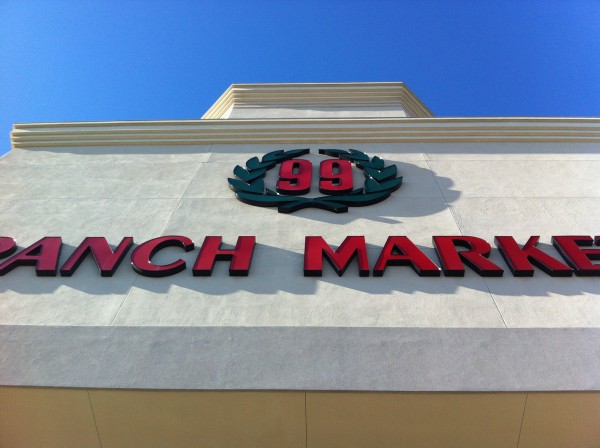 99 Ranch Market / Chinese supermarket, like hMart completely vast and overwhelming to someone (like me) not in the know / yelp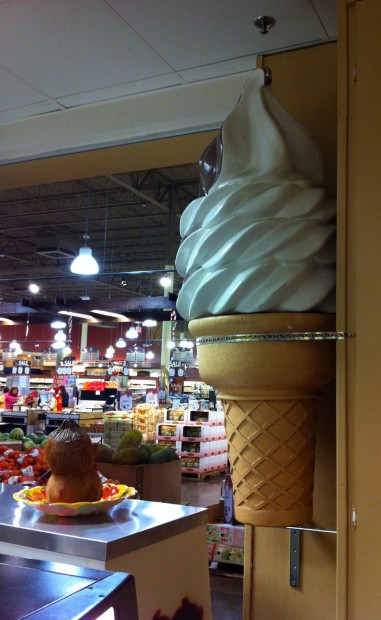 This giant ice cream cone at 99 Ranch is going nowhere.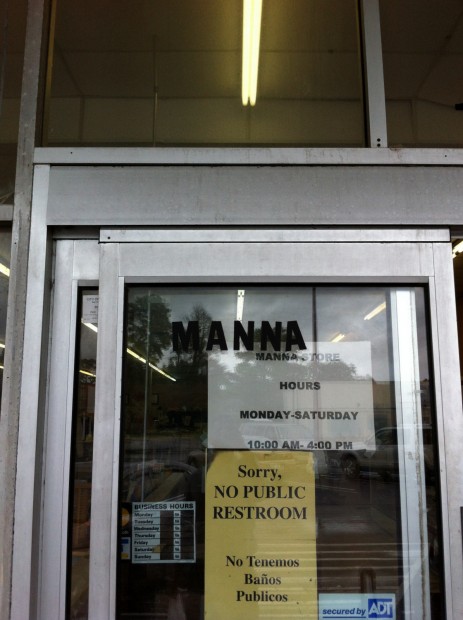 MANNA thrift store / Thrift store aficionados may know how Manna fits into the world of resale, but I enjoyed my trip and saw some nice little oddities / 1806 W. 43rd St., 77018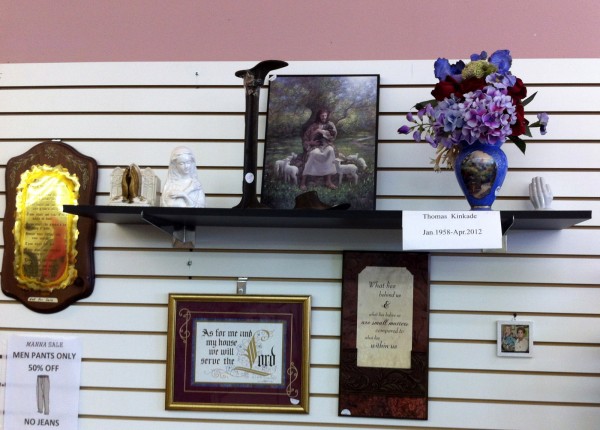 Behind the register is some kind of small shrine to the painter of light, Thomas Kinkade.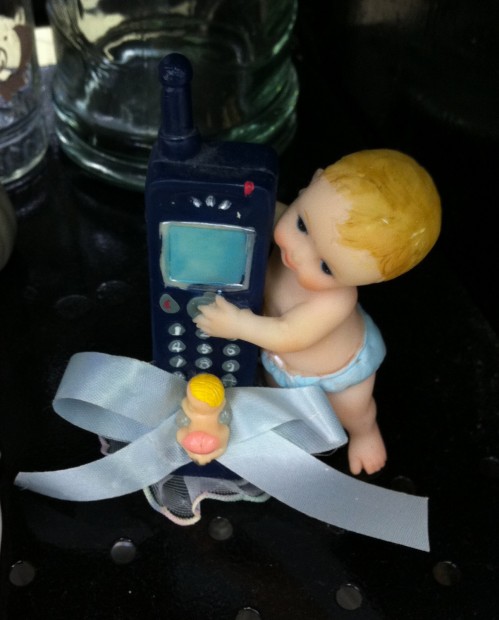 I did not buy this keepsake, and I still am not sure what it means. Baby's first cell phone?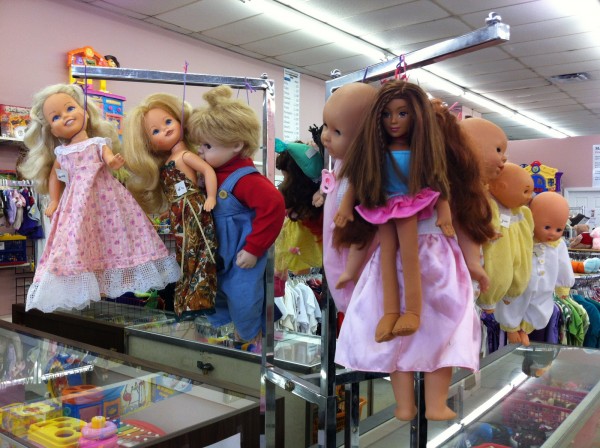 Functional way to display dolls high above a child's reach. Unfortunately creepy results.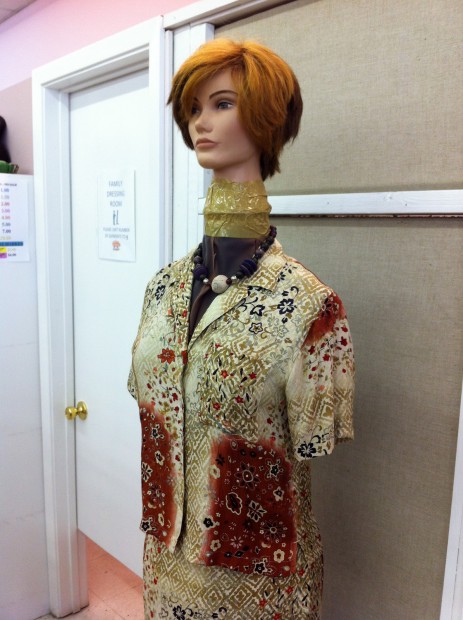 There's a story here.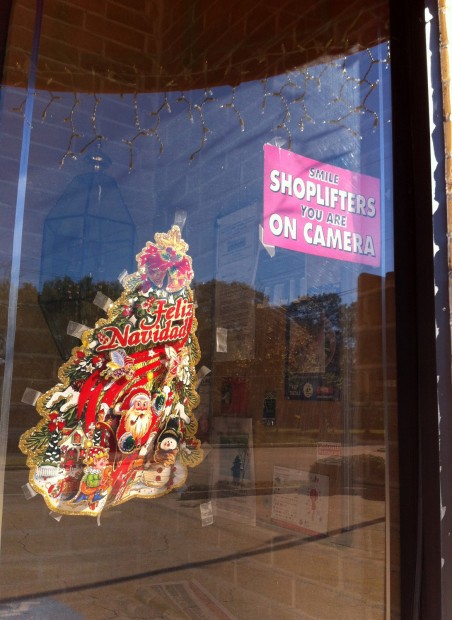 This is from the Polish Food Store, and a nice ending reminder: Enjoy your Holiday, get out and explore, but don't steal!