Second only to Halloween as an art-saturated holiday, the end of each year is an orgy of group gift shows, holiday decorating events, and year-end pleas from nonprofits happy to help tax-dodging donors. Here's an incomplete roundup of upcoming seasonal happenings around the state:. I'll be updating as we check off the last few weeks of the year, so keep those emails coming!
Houston
Dec 4-Jan 4 Watercolor Art Society – Houston's Christmas Art Exhibition: original small paintings by WAS-H's local artists will be on display and for sale at reasonable prices and ready to take home. Tuesday to Saturday 10am to 3pm.
Dec. 8-22 PEVETO gallery's Jolly, Merry, Happy Li'l Holiday Shoppe, is a curated "Pop-Up" store of art work, artist-made decorations, student-made holiday-wares, other art-wares, and in general, unique and sensationally fun stuff. Prevew Dec. 8 11-5.
Dec. 12  Members of Southwest Alternate Media Project (SWAMP), Texas Accountants and Lawyers for the Arts (TALA), 14 Pews and QFest will be making merry together at 14 Pews, so drop by, grab a drink, and join in the holiday cheer!
Dec. 12 Houston Center for Photogrpahy has scheduled a Christmas Lights Capture Crawl group shooting event, beginning ast 6pm at HCP and ending sat Chuy's.
Dec. 15 Art League Houston is holding a Holiday Mini-mART and Party from 6-9pm with a curated section of local artists offering works under $100.
Dec. 15 Watson Huff Galleries will be hosting their 1st Annual Holiday Arts Market from 12-5pm in the Kingwood Town Center Park
Dec. 15-16 Deborah Coton Gallery Holiday Open House 12-5pm
Dec. 15 Koelsch Gallery's holiday open house with champagne cheers! 12-5pm.
Dec. 15 HOLIDAY. ART. POP. MARKET. at Hardy and Nance Street Studios from 12-5pm.
Dec. 19 Diverseworks Hoiday Party and Book Swap 6-8pm.
Gift Alert! The Texas Museum of Fiber Arts has put out Touching Fiber Arts by Carol Ikard & Jacque Smith, a "sleek, sophisticated" 237-page coffee table book of images, descriptions, and contact information for Texas fiber artists.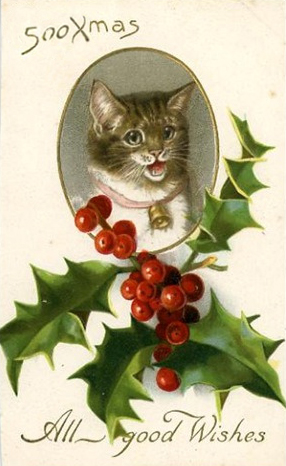 Dallas
Dec. 12 What's more appropriate than The Museum of Biblical Art's Holiday Exhibition and Auction, 7-10pm.

Dec 1-Jan 6. 500X's 500XMAS Holiday Sale opens December 1 from 7-10pm. There's no one happier than a greeting card kitten, unless it's that special someone who receives the gift of art. All artworks $25, $50, or $100.
Dec. 2-9 Mighty Fine Arts is offering  "Holiday Clearance Year End Last Chance Extra Special Art Bargains" just in time for the gift giving season,  and just before their move to a new location.
Dec. 6-22 Oil & Cotton's Third Annual Holiday Mercantile, with five dollar drop-in workshops, bath products and creativity kits, plus a plethora of handmade goods, art supplies and unique gifts!

Dec.8-Jan 5 Norwood Flynn's Holiday Show, including work from all their gallery artists perfect for holiday gift giving!
Dec. 12 A Holiday event with Driven Magazine at W.A.A.S. Gallery, 7-11pm.
Dec. 12 Flaming Cocktails and Extremem Ornaments at Vetro Art Glass Studio in Grapevine, $75, reservations required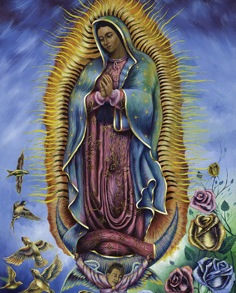 San Antonio
Dec. 12  The McNay will exhibit Alex Rubios's Virgen De Guadalupe for one night, and host a conversation between Rubio and Vincent Valdez, who helped create it back in 1989. 6:30pm.
Dec. 16 The San Antonio Art League Museum Holiday Open House Closing Party features member artists' work and various San Antonio artists.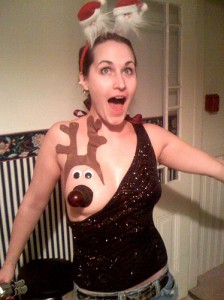 Abilene
Dec. 13 The theme for this month's Artwalk at The Center For Contemporary Arts, Abilene is Ugly Christmas Sweaters, events around town begin at 5:45, culminating with the Ugly Christmas Sweater Contest (with prizes!) at 7:30.
Jan. 3&4 The Grace Museum's Holiday Art Camps feature puppet making and crafts. Registration is open now!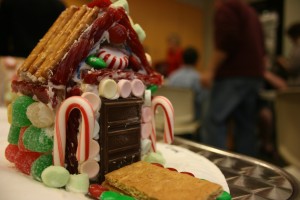 McAllen
Dec.15 IMAS's annual and very popular Gingerbread House Making Class is back, with tweo sessions from 11-12:30pm and 2-3:30pm. $8/IMAS Members and $10/Non-Members. At the end of the day, the mess will stay at IMAS and you can take home your child's yummy creation!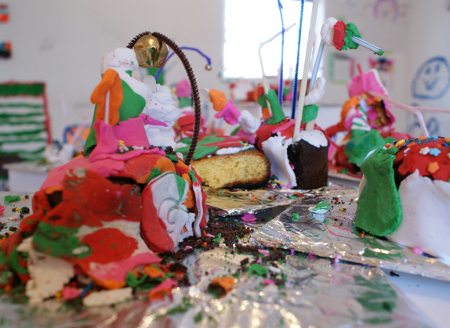 Marfa
Dec 1- Dec 22 Family Saturdays at the Chinati Artlab! Free hands-on activities for students ages 3 and up with an adult companion including drawing and painting, vegetable stamp wrapping paper, luminarias and kaleidoscope making, and more. Drop in anytime between 1 3:00 PM to join.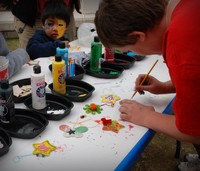 El Paso
Dec. 15 The Downtown Artist Market is celebrating the holiday season with live music, local crafts and free holiday craft activities for kids every Saturday at in Union Plaza (Near Anthony St) from 9am-1pm.