In the wake of this fall's Houston Fine Art Fair and Texas Contemporary Fair in Houston, someone remarked to me that art fairs are "Art Porn," an overwhelming smorgasbord of visual stimulation and (hopefully) frenzied acquisition. This got me thinking about how the term "porn" has expanded from its traditional sense. To wit:
Food Porn
Home Porn
Fashion Porn
Shopping Porn
Basically, anything that you look at obsessively, that is presented with glossy, touched-up photography or some other kind of excessive or unrealistic visuals, can now be classified as "porn." The classic and original (at least according to Wikipedia) is Food Porn, a term coined in the 1980s by feminist critic Rosalind Coward.
On Facebook, a well-known figure in the Texas art scene clearly has their finger on the zeitgeist: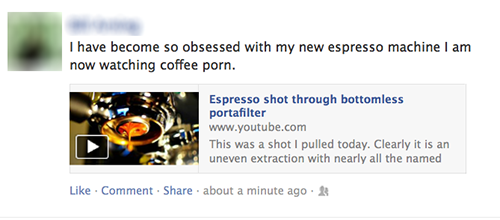 Let's take a closer look at that, shall we?
Then there's Craft Porn (a.k.a. Etsy & Pinterest).
There's even Math Porn.
This week we can add "Storm Porn" to the list. If you spent more than an hour looking at images of flooding/carnage/mayhem from Hurricane Sandy, you know what I mean.
Then there's Poll Porn, a quadrennial phenomenon our politically-minded readers will be familiar with.
If you've been repeatedly checking all the charts with the blue lines and the red lines and the statistical probabilities minced up in a thousand different combinations, you probably have a Poll Porn Problem (similar to the day trader who can't tear themselves away from the Stock Market Porn of ticker feeds).
And that might not be a good thing. Just as good old traditional Porn Porn is getting a bad name for being addictive, Non-Porn Porn seems to scratch a similar itch by working a similar way – by flooding the viewer with mind-numbing visuals, creating an insatiable desire to SEE MORE.
Let's face it: if you have an online interest that involves a fantasy world of beguiling images that you can never attain (sweetheart, you're never going to make that yarn-and-felted-flowers holiday wreath), then you are one of the millions of online porn addicts.
Clearly, we need a scapegoat for this phenomenon. I nominate this guy: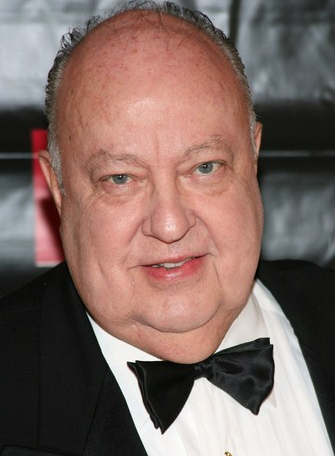 If only because he looks like Jabba the Hutt and he runs Fox News, the originator of Pundit Porn.
Rainey Knudson is the founder and director of Glasstire.