Galveston Arts Center's pop up show of work from Nick Barbee's Galveston Artist Residency is at 4411 Montrose through today, Saturday, September 15. It's in the former Peel Gallery space and definitely worth a trip.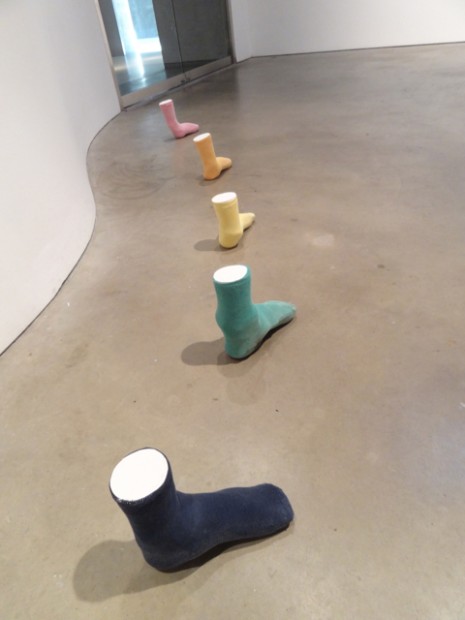 These socked plaster feet are a fine example Barbee's wonky casting agendas.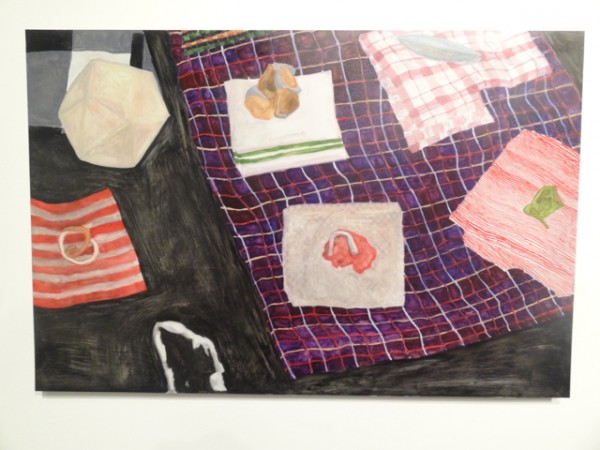 Barbee gives watercolor a good name in his series of pattern-filled still lifes starring bits and pieces of his sculptures and artistic inspirations like orange peels. They're painted on thin sheets of primed steel which causes the paint to pool on the surface. (Once dry, a sprayed layer of fixative sets the pigment.) The technique creates a smooth sort of brushiness that works well with the flattened and patterned imagery.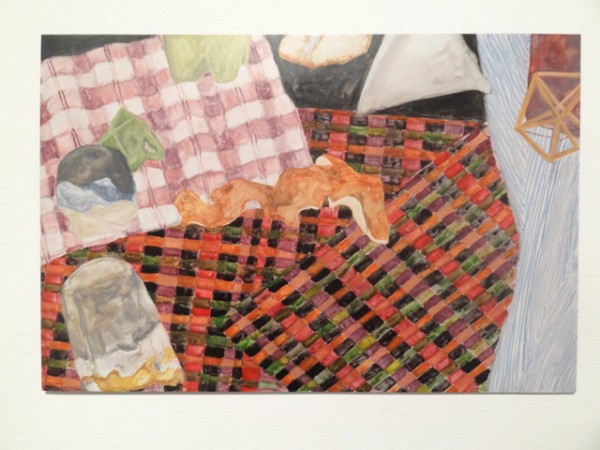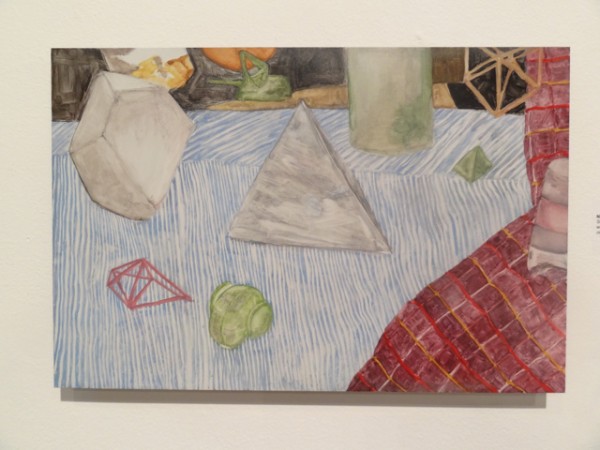 If you missed Barbee's work when it was shown in Galveston, today's your chance to see what he's been up to.
Coverage of Houston artists has been made possible in part by the William A. Graham Fund.