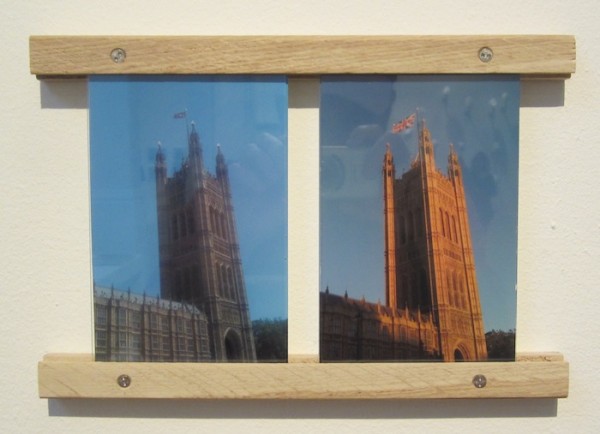 This piece, just to the right of the door (I always work counterclockwise) was the first thing I looked at at the London Open at the Whitechapel Gallery, and the only one I photographed before the vigilant guard stopped me, but it's typical. The two photos of Big Ben were supposedly taken before and after the conservative takeover of parliament two years ago. The new regime brought in a larger flag and, apparently, better weather, but I read the piece as sarcastic.  A clever little idea, well executed, but not earthshaking. That's pretty much the story of the London Open this time around.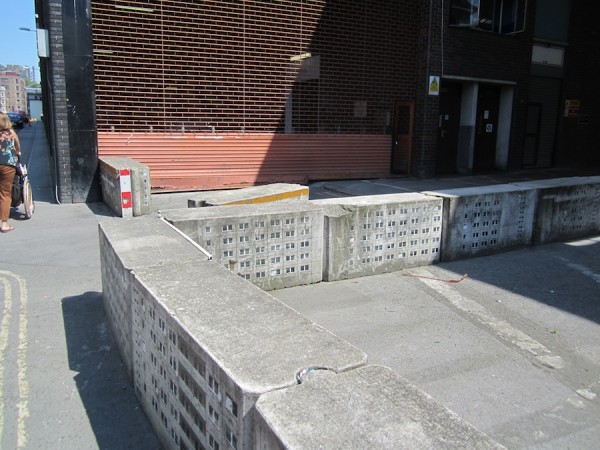 The art on the streets was, if no more complex, at least funnier. These traffic barriers were set up alongside Spitalfields Market, to shield construction equipment. Big concrete blocks were printed with several variations on typical postwar apartment buildings, called "council blocks", or "tower blocks" that are scattered throughout London like bits of gristle in cheap salami. Ha, Ha!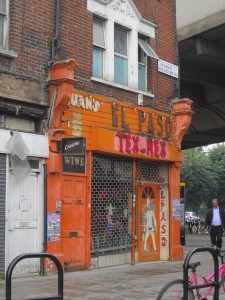 Although the weather was unaccountably sunny after what I've been told has been a miserable non-summer, Juan's El Paso Tex-Mex was still incongruous.