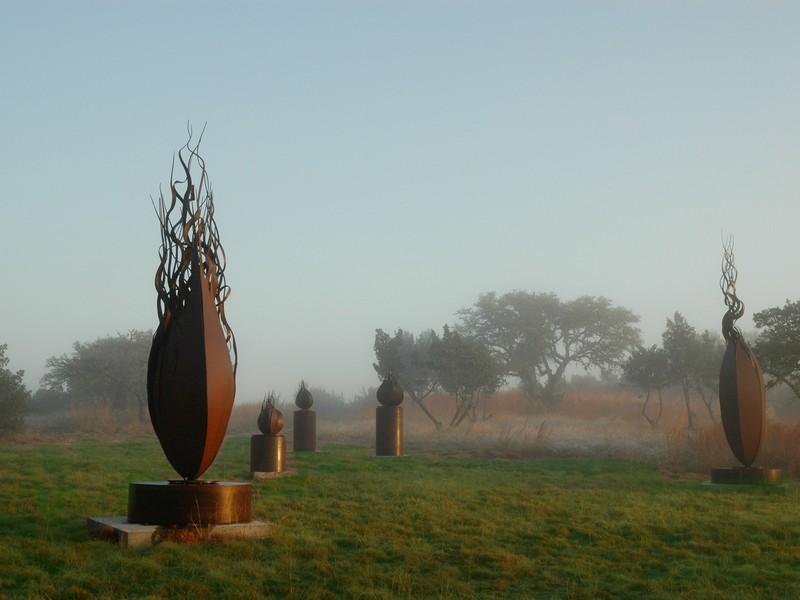 The 142-acre Benini Sculpture Ranch in the Hill Country west of Austin is for sale. The property, once owned by Lyndon Johnson, was purchased by sculptor Benini and his wife in 1999 as an outdoor art venue and studio, and has been hosting exhibitions ans installations of very large objects ever since.
The asking price is $2.5 million, which includes several buildings, but no mention is made of the many semi-permanent outdoor sculptures on the property, either as enhancements to the ranch's enviable landscape, or liabilities that will need to be cleared.
Interested? The ranch is holding a "Summer Welcome Party" from 2-6pm on July 14 celebrating artists Laurie McKean, Jacqui Faye, Joe Barrington, and Gil Bruvel.