It's almost July, and perhaps you have no interest in losing yourself in the waves of insect din and the swampy stickiness, even though it feels like swimming through music. It is quite possible that you don't want to walk a few miles along the Bayou and find out what your sweat smells like by the time you've hit your fat reserves. Plein air painting? That's an extreme sport on the Third Coast.
Summer living in H-town is fascinating, and frigging miserable. But I hear you, ice cream goes straight to your butt, Sundance is 13 bucks a ticket, and if they catch you in that pool again, they'll call the cops. Members only, homie.  Your options are limited, I understand, but don't succumb to yet another SVU marathon. I have prepared for you a summer film home festival. You can spend your time at home, at 78 degrees, and still claim you're doing research.  
The festival is based loosely on the career trajectory of the artist. It's pretty bleak, almost a series of horrors, but if you follow the sequence, I've included enough bright spots to keep you away from the hemlock. 
And just in case you're wondering… yes… spoilers.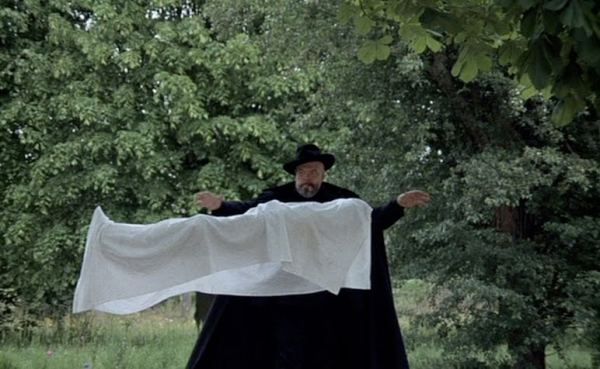 F for Fake-1974
Orson Welles last completed film is a diamond: a gorgeous, multifaceted, sparkling pleasure of a film-essay.  Notorious art forger (or more simply artist) Elmyr de Hory is the engine that powers Welles' meditation.  The film gives us a working definition of the concept of Art in its own language, and a fair and nuanced critique of criticism from the maker's point of view.  We start here for that definition, it is slippery one but it works.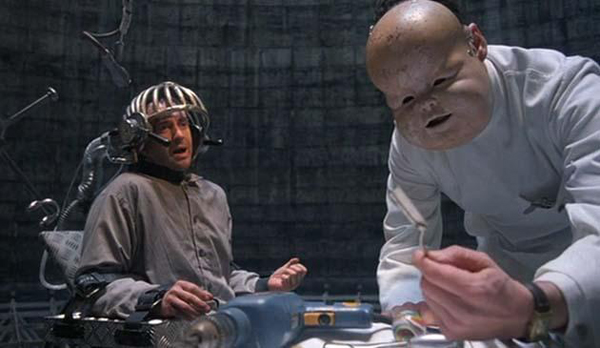 Brazil-1985
The middle section of Terry Gilliam's dreamer trilogy is heartbreaking.  Sam Lowry (Jonathan Pryce) is a clerk at the department of records for the Ministry of Information, a man of abundant imagination in a place where imagination has no value.  Lowry tries to escape the suffocating bureaucracy of a paranoid totalitarian state through romantic gestures.  He achieves a victory of the mind that is rendered moot by the ultimate defeat of the flesh. Gilliam maps out the grim context in which we must create.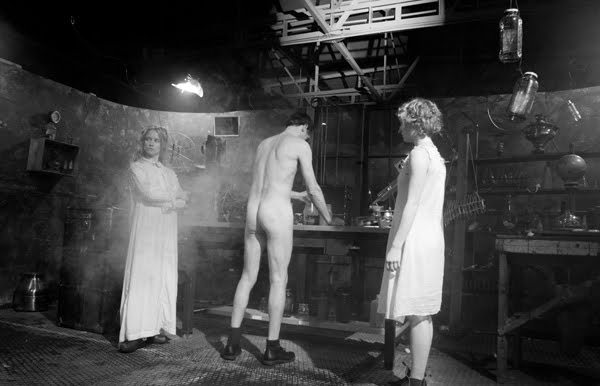 Cowards Bend the Knee-2003 + Amarcord-1973
Double feature special. Guy Maddin (Cowards) and Federico Fellini (Amarcord) restage their small times with dreamlike logic and aesthetics.  Childhood is inherently miserable, ask the colonized. As a child, you live in a world made by adults for adults; there is little compassion and less understanding.  Clever artists never forget this first lesson, or the fecund material. How we negotiate our progenitors neuroses often mark us as artists before we've lost our milk teeth.  Fellini and Maddin aren't the lamenting sort, and there is a celebratory undercurrent present even in the cruelest moments.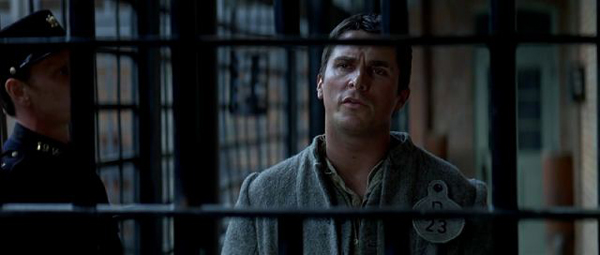 The Prestige-2006
Do you have to be an asshole to be a decent artist? No, no you don't, but it can sure seem that way as the fire of one's vision can threaten to shove out lovers, friends and kin, not to mention one's humanity. Alfred Borden (Batman) and Robert Angier (Wolverine) are rival magicians in 19th century London, their competition takes both acts to greater and greater heights, but there is no triumph at the film's climax, only some form of elaborate suicide. The men are to be admired for their drive and pitied for their lack of perspective. Christopher Nolan's often airless obsessiveness is a perfect fit for this narrative of a failed passage into adulthood.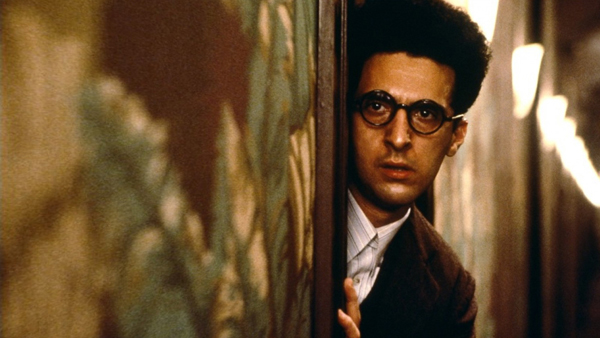 Barton Fink-1991
This Coen brothers flick is Alien for the creative class: a sense of dread that builds to a strident pitch, coldly precise filmmaking, and an environment where no one can here you scream. Actually, they might hear you in Hollywood, but they won't care. Barton Fink (John  Turturro) is flown out to the West Coast after his first Broadway success to write pictures.  Fink festers in a slowly dissolving hotel room; all of the words are eaten away by self-doubt, isolation and awkwardness.  Success as paralysis, the Peter Principle in art, Barton Fink is about the horrors of keeping the momentum. Bonus: Frasier's dad plays Faulkner.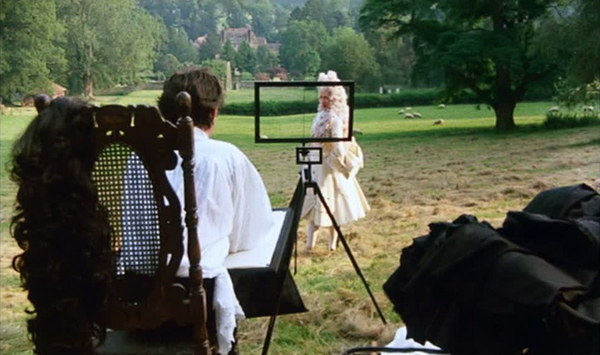 The Draughtsman's Contract-1982
Even more of a horror film, but think Audition rather than Night of The Living Dead, Peter Greenaway's film starts with a successful artist, Mr. Neville (Anthony Higgins), who's very comfortable being and acting the shit. He accepts a commission from an aristocrat, Mrs. Herbert (Janet Suzman), whom he desires. Neville only finds out too late that he is a pawn in a game of power and intrigue, in a stratum of society that only allowed him the mirages of inclusion and voice.  His bubble bursting makes for a nasty sight.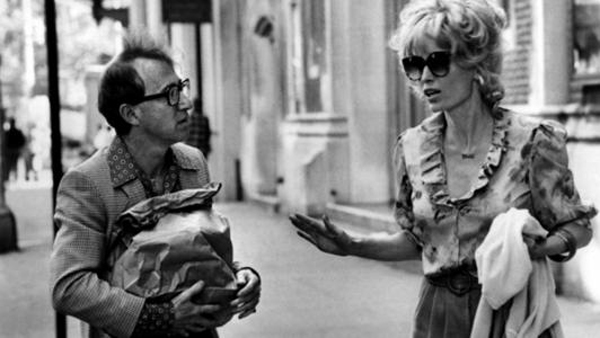 Broadway Danny Rose-1984
Danny Rose (Woody Allen) is a talent manager whose absolute devotion to his clients gets him involved with Tina (Mia Farrow), a don's mistress.  Danny is small time, and so are his clients, but he treats them all like headliners. It's one of those perfect entertainments from Allen's rosy decade, but it 's also a great reminder of the kind of generous and dedicated support system that buoys any long lasting career in the arts.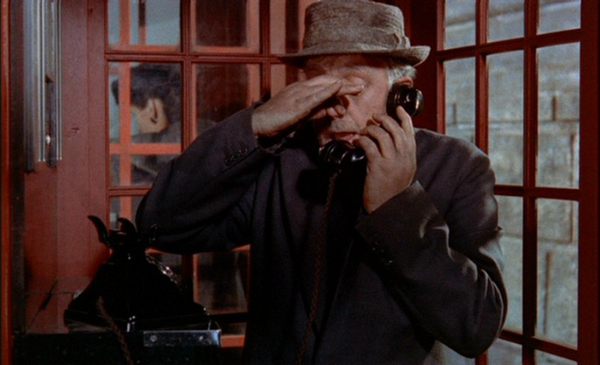 The Horse's Mouth-1958
Obi-Wan scripts and Ronald Neame shoots this adaptation of the Joyce Cary novel.  Gulley Jimson (Alec Guinness) is a painter, quite famous in his day, but now fallen on hard times. His past works are still hung in important salons, but he gets his mail on Skid Row. Worse yet, no one wants any of the new stuff. This is the artist as a juiced lemon, with bits of pulp still clinging to the rind. Jimson's not having any of it; he'll force a new painting on you, even if he has to commandeer your walls.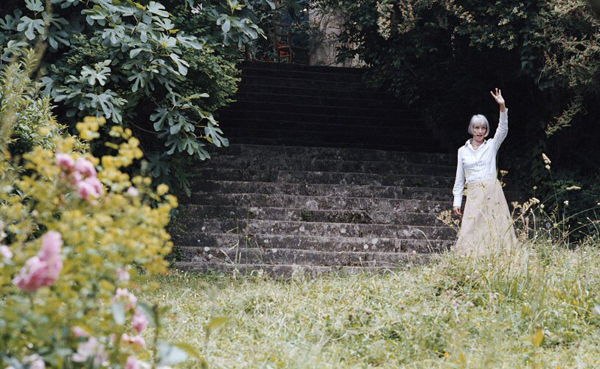 Summer Hours-2008
This is the one about legacies. How unwieldy and impractical they can be to the living. Hélène (Edith Scob), a family's matriarch, dies. Her three children must decide what to do with her estate, which includes the collection and papers of her late uncle and lover, an important French Painter. Each of the inheritors lives on a different continent and everybody could do with being a bit more liquid. For most of it's running time, the film is a rather somber affair dealing with the business of cultural "importance". In it's closing minutes, however, Olivier Assayas treats us to a loose and beautiful cinematic passage where all of the truly essential aspects of a legacy, the lively bits, are viscerally communicated.