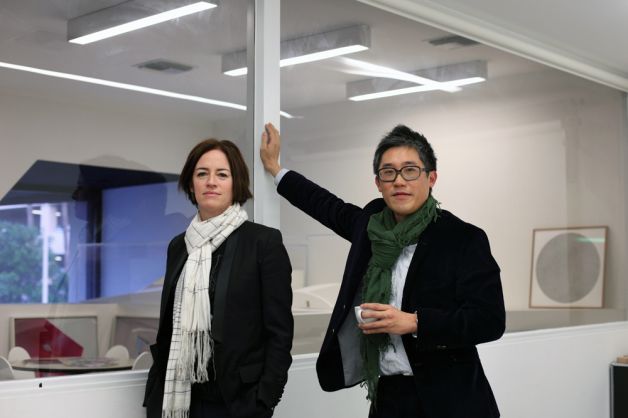 Culturemap's Tyler Rudick reports on the selection of Los Angeles architects Johnson Marklee as the designers for the new Drawing Institute and Study Center on the Menil Campus in Houston. The firm beat out Sanaa, David Chipperfield Architects, and Tatiana Bilbao for the sought-after commission, winning by a unanimous vote after a series of presentations to the Menil board in May.
The proposed structure garnered praise from Menil director Josef Helfenstein, who called the design"innovative" and "forward thinking", especially in its consideration of how delicate works on paper can be displayed in natural light.
The Houston Chronicle's Lisa Gray puts the choice in context, casting Johnson Marklee as underknown "glam" Hollywood architects trying something different at the Menil, and seeing in the Menil's adventurous choice an echo of Dominique De Menil's choice of wildcat (relatively speaking) Renzo Piano for their main building back in the 1980's.