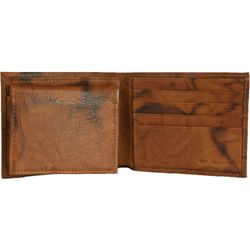 In 2010, nonprofit grant making org United States Artists launched its own online fundraising platform, USA Projects. Kira Shewfelt, Artist Relations Specialist and Education Coordinator for USA will be giving a free talk about the new venture on May 17 at the Glassell School of Art in Houston. RSVP by emailing [email protected]
Like Kickstarter, the micro-philanthropy website solicits small contributions from individuals to fund artists' projects, with a couple important differences: being a charity, donations are tax deductible (Kickstarter is a for-profit business); and participating artists must have already been recognized by one or more of a long and growing list of arts organizations (anyone can start a Kickstarter project, and it's not limited to arts projects) USA Projects They also boasts a75% a success rate, half again Kickstarter's 45%.
From the user's point of view, the two crowd-funding systems are similar, but the mechanisms behind them are fundamentally different. Kickstarter is a business with the free-for-all energy (and stupidities) of the marketplace;  USA Projects is a charity, with a top-down interest in funneling money to projects and artist with demonstrated (if predictable) value. Rather than giving money to artists directly, donors give money to USA Projects, with a recommendation for their chosen project; if enough donors recommend a project, USA funds it; if not, the donations are used for other projects or overhead. On Kickstarter, a project must reach its funding goal before time runs out or no money changes hands.
Overhead costs for the two crowd-finding models are much the same. In their terms of use agreement, USA Projects says that 19% of donations are retained by USA for "furthering the general charitable, educational and artistic purposes of USA Projects" and overhead, of which 9% is reinvested in direct funding to artists, leaving 10% for administrative costs. Kickstarter takes 5-10% for itself.