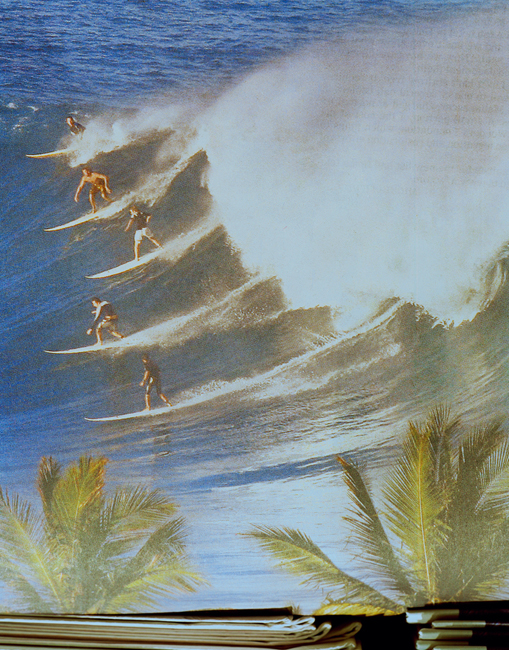 This year's recipients of  Dallas Museum of Arts grants have been announced: ten artists received awards in one of three categories: the Clare Hart DeGolyer Memorial Fund (for regional artists between 15 and 25 years of age), the Arch and Anne Giles Kimbrough Fund (for Texas artists under 30), and the Otis and Velma Davis Dozier Travel Grant.
The Four DeGolyer Memorial Fund Award recipients are: Rusty Chapman, who will build a tabletop city out of meat and other food products and photograph the "city" to create a virtual Google-Earth style interactive map; Oscar Mejia, a B.F.A. candidate at SMU, who will create a series of site-specific performance paintings; Brandon Nichols will buy equipment for his large format photographs of shopping mall signage; Jake Theriot, a B.F.A. candidate at SMU,will buy supplies for his color-field paintings.
The four 2012 Kimbrough Fund recipients are Desiree Espada, who will participate in a four-day summer workshop at the Anderson Ranch Arts Center in Snowmass, Colorado; TJ Hunt who will reinterpret Land and Minimal Art of the 1960s and 1970s in roadside sculptures; Benjamin Terry, an M.F.A. candidate  at UNT, who plans to create life-sized figurative sculptures for his forthcoming M.F.A. thesis exhibition in 2013; and Katherine Colin, an M.F.A. candidate at the University of Dallas, who will keep on painting.
Two Austin artists got the travel grants: Mike Osborne will will visit the setting of Werner Herzog's Fitzcarraldo, Fordlandia, and Manaus in the travel to the Brazilian and Peruvian Amazon. Erin Curtis will travel throughout Guatemala photographing textiles and ancient architecture.
Recipients of the 2012 awards will discuss their work during the Awards to Artists talk on Thursday, May 24, at 6:30 p.m. A reception with the artists will follow the discussion in the DMA's C3 Theater.
Photo: Mike Osborne