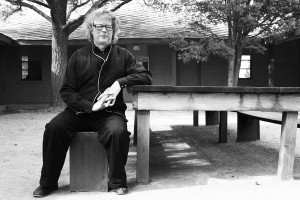 Today the Chinati Foundation announced that Dr. Thomas Kellein has resigned from his position as Director, which he has held for only fifteen months. He has agreed to continue to serve the institution in the role of a consultant until September.
"Dr. Kellein brought to Chinati a knowing and scholarly insight into the artist Donald Judd and advanced our interests on several fronts. While this departure is indeed disappointing, we want to wish Thomas all the best in his future endeavors," said Arlene J. Dayton, Chair of the Foundation.
"I am gratefully wishing my colleagues and my Board of Directors the very best in the future," said Kellein.
Dayton further reported that the existing senior staff at Chinati will remain in place and allow the institution to operate without a director for the near future, and in "due course" a search for another director will begin, adding, as if in reassurance, that Chinati is on particularly strong footing at present.