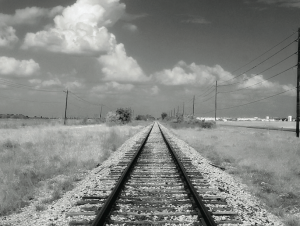 Did you know that the City of Katy has granted the Katy Culture & Arts Alliance  $6,059 to help support the town's first biennial of photography, Fotofest Katy 2012? Scheduled in conjunction with its bigger counterpart in Houston, Fotofest Katy begins on Friday, March 23.
25 area photographers are included in 11 Katy-themed exhibitions, including Marguerite Baldwin, Tom Haymes, Mark Linder, Sundaresh Ramanathan, Christopher Lee, Ken Osborne, Sandy Buller, Ronnie Conlin, Ray  Salazar, Craig Moseley, and Kevin Douglas West.
Like Fotofest Houston, many of the Katy venues are nontraditional spaces appropriated for the duration of the photo-onslaught: Tradition Bank (all 3 Katy locations), Hilton Garden Inn at Katy Mills, Salt & Pepper Restaurant, Babaloo International Cafe & Bar, Kenzo Sushi  Bistro, Tree House Mexican Baja Grill, Simply Divine Interiors, and MKT Depot Museum & Visitors Center.
An exhibitions brochure and map listing the shows and opening times is available online.