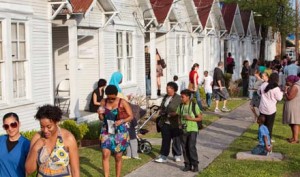 Linda Shearer, Project Rowhouses' executive director sent bits and bobs of organizational news:
IKEA Houston has completed the remodel of the Young Mothers Residential Program homes, including new kitchens. Chevron has opened Cookie Love's Wash & Fold laundromat for use by the residents of PRH and Row House Community Development Corporation (CDC) and will help make improvements and repairs to green spaces, including Dupree Park.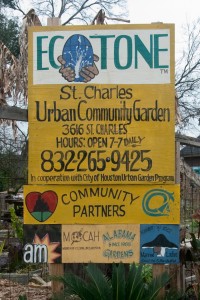 The Communograph project will continue, courtesy of a special grant from the Nathan Cummings Foundation. Chef Tarsha Gary and her Ecotone project will begin incubating at 2320 Elgin Street in the Eldorado.
And the eternal staff changes: in September 2011, Cheryl Parker returned to PRH as Director of Finance and Administration; in December she also assumed the role of Executive Director of Row House CDC, PRH's sister organization. Ashley Clemmer Hoffman, PRH's Public Art Director, will move over to the Rothko Chapel as their Community Outreach and Services Director at the end of January.