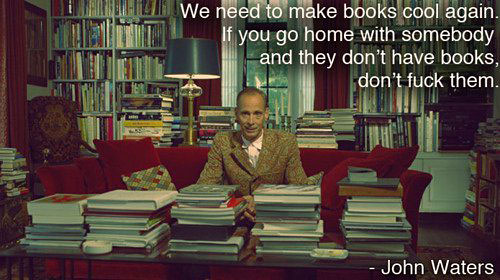 DEAD MEDIA
A bibliophile: A lover or collector of books.
A bookophile: A person who has sex with books, usually with the gaps between pages.
WTF
Dead Media is a speculative exchange addressing a recent crisis of destabilization in the contemporary art world: the primacy of the printed object. Dead Media is a process-oriented endeavor. Think of it as reification in reverse—boxes of words and pictures unpacked, absorbed, critiqued, codexed and then re-launched into the public sphere.
Format
Rather than rely upon a standard review format ad nauseam, varied exchanges that prompt auxiliary contemplation and compliment research as intrinsic to artistic and curatorial practice dominate. Thematic interviews with—and profiles of—artists, authors, critics and publishers coincide with the realization of innovative artwork, exhibitions and programming in the international arena.
Submissions
Dead Media considers submissions from publications on and about contemporary art, including artist's books and other ephemera, catalogues and monographs, independent journals, periodicals and theorists of art history, cultural studies, curatorial practice and philosophical, sociological and political influences on art production. Dead Media is not interested in speculation on market analysis, financial projections, art world "trends" or any allied metronomical blather.
Long-term Goal
Submissions will eventually reside in an all-inclusive, physically accessible, free-to-the-public book depository (cough) in Texas, reinstating the primacy of object focus.
To submit materials for consideration, please contact Anjali Gupta at [email protected].
Author's note:
If you find this project in any way pretentious, please substitute "books" and all existing synonyms for "books by syphilis patients" at will.