More highlights from what's up around town right now. Check out these shows as you do your holiday shopping, or do your holiday shopping at these shows…

"Graciela Hasper:  Recent paintings," through December 24, 2011
It's bright and exuberant abstraction but it doesn't feel facile.
"Jeff Shore and Jon Fisher: Reel to Reel," through February 4, 2012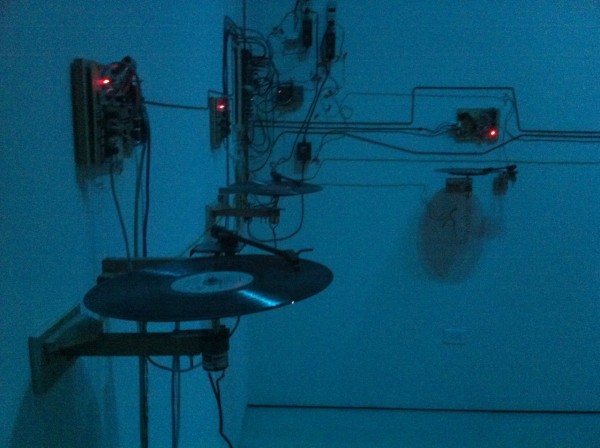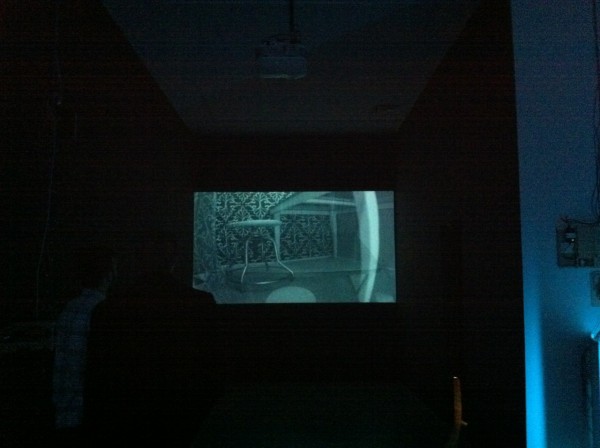 McClain Gallery finally gave Jeff Shore and John Fisher the big gallery and they're showing an amazing installation. These guys and their audio and video generating contraptions/sculptures/installations are always great.
"Andrew Masullo, Stephen Mueller, Thomas Nozkowski, Alan Shields, Peter Young" through December 31st at Texas Gallery.
The surface of this Andrew Masullo reminds me of rolled sheetrock texture – in a good way. And his work makes me think he's Mary Heilmann's younger brother or something.

"Belle Epoque" through through February 5, 2012. Holiday Open House on Friday December 23, 3-6 p.m.
Britt Ragsdale's video "Flower Garden" features an undulating pile of women in 80s floral dresses.
"Daniel McFarlane: What I Saw" through through January 6, 2012.
Daniel McFarlane's got some sleekly executed work; flat bold color and crisp sections of raw wood meet comically drippy paint.
"In Balance," through January 7, 2012
 George Grochocki had a great, sculptural but understated shaped canvas work at Anya Tish.
"Susan Plum: Nuevo Fuego " through January 7, 2012.
Susan Plum is doing pretty interesting stuff by torching and fusing glass rods. The glass networks are their best, however, when they are on their own, rather than combined with other elements.
These are back in the office at PG. I love the text on Matthew Couper's pseudo ex-votos.