The new Sundance Cinemas open this Wednesday, in time for the long holiday weekend. Located Downtown at Bayou Place, Sundance promises to more than fill the gap left by the closing of the Angelica a little more than a year ago. They'll be showing independent and foreign films alongside Hollywood blockbusters. They'll also host special screenings- from Sundance Film Festival picks in January to our own Cinema Arts Festival presentations next fall.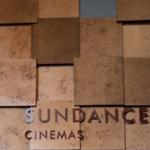 The 8-screen multiplex, the third in the Sundance chain, features a sleek look, assigned-seat ticketing, bistro snacks, and a wide selection of drinks. Fancy new digs and focus on pampering are smart business moves to sway a city that doesn't always value movies as art but does sooo love luxury. Thankfully, their attention to detail is all in service of a great cultural experience. Get this: There will be NO stupid video commercials before the movies- EVER! Thank you Sundance for ejecting these numbing assaults from the temple of cinema! (I can only hope they'll be as insistent as Austin's Alamo Drafthouse Cinema about disruptive cell phone use, where if you talk or text in a movie, you're out.)
I'm also glad to hear that the place will be run by Roberto Arcos, a long-time local film enthusiast who's been involved with the River Oaks Theater, MFAH's Latin Wave and Qfest film programs, and his own Movies! The Store. Sundance will also be featuring work by Houston visual artists in their lobby gallery. And they recycle and compost. Nice.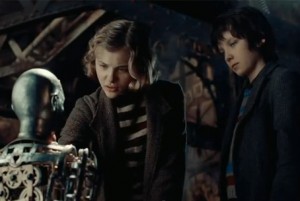 But really, I'm most excited that our city will have a central cinema dedicated to a variety of film experiences. Thanksgiving weekend, Sundance will be showing the best of the current biggies, including Martin Scorsese's 3-D family spectacle Hugo and Clint Eastwood's J. Edgar. There will also be some guilty pleasures showing, if you happen to be into vampire baby drama or muppet mayhem.
And then there are some great films that you won't see anywhere else in town. Kirsten Dunst leads a great ensemble cast in Lars Von Trier's Melancholia, nicely described by A.O. Scott as "an excursion from the sad to the sublime by way of the preposterous." Michelle Williams is Marilyn Monroe in Simon Curtis' My Week With Marilyn about the Hollywood actress' time in London with young film assistant Colin Clark. Werner Herzog probes the human psyche in the dark documentary Into The Abyss about the fallout of a Conroe triple homicide and the motivations behind killing. And for much lighter fare, a bourgeois businessman finds happiness with a small group of Spanish maids in the French comedy, Women On The 6th Floor.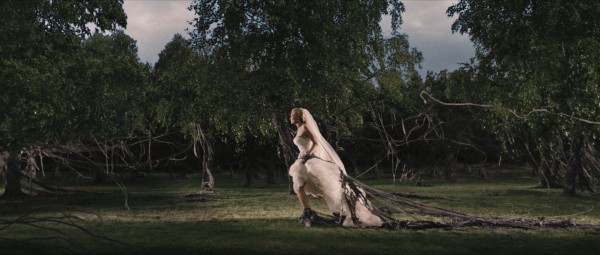 So, this weekend, ditch the family (or heck, bring em if you want), turn off the phone, and escape into cinema at this nice, new downtown theater! The new addition to our city's film landscape, along with the Museum of Fine Arts Houston, River Oaks Landmark, Rice Cinema, and the evolving Cinema Arts Festival, is going to help in reviving the magic and ritual of movie-going here in Houston and catching us up to the screen sophistication of other metropolises.