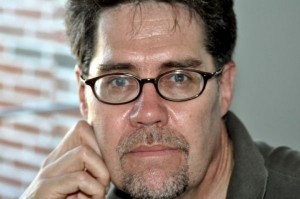 Public art manager Glen Weiss has been named as the new Executive Director of the Houston Art League, arriving fresh from NY, where he was the fonding manager of the Times Square public art program. He starts work on November 1. Working for the Times Square Alliance, a business-booster organization, Weiss organized over 30 arts events in collaboration with a variety of organizations and artists.
Weiss was introduced to Houston through collaborations with Rick Lowe of Project Row Houses and the Art Guys. In 2003, Lowe and Weiss developed the Delray Beach Cultural Loop, a 1.5 mile walking trail linking the traditional white and black neighborhoods in Delray Beach, Florida.  In 1986 when Weiss was director of 911 Contemporary Art Center in Seattle, the Art Guys stacked thousands of books into an 8-foot tall "THE."
Weiss succeeds Executive Director Vanessa Perez McCalla, Art League Director since 2008.  McCalla steered Art League Houston successfully through the economic down turn and leaves the organization in a solid fiscal position.