It. Is. On! A heated battle is brewing on the big screen as two big, new dance films come to Houston theaters. In one corner, the new remake of '80s classic Footloose, which opened here and around the country this past Friday. In the other corner is Pina, director Wim Wenders' new 3-D film honoring the legacy of late modern-dance innovator Pina Bausch. Pina will be headlining this year's Cinema Arts Festival Houston in a few weeks.
One might assume that the all-American, blue jean-wigglin', youth rebellion re-hash is a sure bet. It was glowingly reviewed by the Houston Press. But if you witnessed last year's dance film bouts, then you know not to underestimate the artsy underdog. Who can forget Step Up 3-D defeating Stomp the Yard 2, only to "get served" by Darren Aronofsky's Black Swan?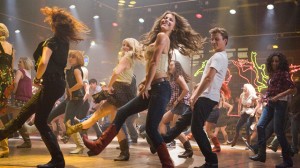 Both Pina and Footloose 2.0 set their boogie in unusual locales (a warehouse in latter, the edge of a quarry in the former.) Both set out to challenge the status quo (a stodgy reverend's prohibition of teenage fun in one, and in the other, all expectations of what human movement can express.) And both feature classic tunes on their soundtracks (a Kenny Loggins cover, a Stravinsky hit.)
Footloose director Craig Brewer has the films Black Snake Moan and Hustle & Flow under his belt, and its choreographer, Jamal Sims, has worked on the Step Up films, Teen Choice Awards, and the Hannah Montana movie. Pina's director, Wim Wenders, has made more than 50 films over four decades, including Paris, Texas, Wings Of Desire, and The Buena Vista Social Club. Its choreography is by the major figure in modern dance for whom the film is named, known for her unique style and process in creating Tanztheater. This is a close match. Both films have serious ants in their pants as they go toe-to-dancing-toe.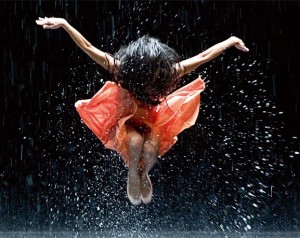 My prediction? I'd love to hear it for the boy, but I'm holding out for a hero. That's right, I'm predicting Pina as the winner here (even though it's opening on a couple hundred fewer screens.) Pina Bausch seems to have been a slightly feistier innovator, and her unexpected death during the preparation of the film turned it into an important tribute project for all involved. Wenders immerses the viewer in performance, setting some of her most celebrated works in spectacular outdoor locations and photographing them in 3-D. Fresh moves.
But that's just me. I urge you to see both films and judge for yourselves. Either way, I applaud the Cinema Arts Festival for bringing this contender to Houston, a city that appreciates all forms of dance– from the footloose to the fancy free, from Beyonce to the ballet, from the museums to the cineplexes, from SYTYCD and DWTS to homemade dance videos on YouTube. (Footloose spoiler alert…) "LET'S DAAAANCE!"
View the trailers here!
Peter Lucas is a curator and arts educator living in Houston. He is currently Education Associate and a contributing curator at the Contemporary Arts Museum Houston. Lucas has been Associate Program Director at Northwest Film Forum, Film Programmer at the Seattle International Film Festival, and an independent curator/presenter of programs at the Alamo Drafthouse Cinema and Aurora Picture Show.