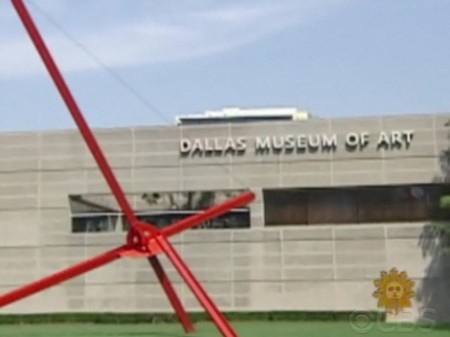 The Dallas Morning News recently ran an unprecedented, front-page dissection of the Dallas Museum of Art's financial woes by Michael Granberry. The piece, printed on Aug 10, gives a detailed account of the DMA's investment losses, decline in membership revenue, and staff attrition. Board president John Eagle, who describes himself as "a glass half-full kind of guy," defends the museums plush salaries for its top people. Apparently even King Tut didn't meet expectations.
Here are some juicy bits:
"The DMA has faced a series of jolts since the economic downturn of 2008: The museum's financial team was forced to reconfigure its $150 million investment portfolio after unrealized losses of $29.6 million in 2008 and $8.7 million in 2009. Jeffrey Guy, the chief financial officer, said the market surge that flowed into 2010 helped to restore the portfolio. Membership revenue declined from $2.4 million to $1.7 million between 2009 and 2010. Contributed services from the city of Dallas declined from $4.5 million during the 2007 fiscal year to $3.4 million in fiscal 2008, reflecting the city's worsening financial woes.
Despite anxious financial times, executives there have enjoyed salaries at the high end of similar institutions nationwide. During the 2007 fiscal year ending in September 2008, the DMA's top five executives were paid a collective$1,552,738, a figure that rose to $1,601,394 during the next fiscal year. "Quality people cost you," Eagle said."
Unfortunately, to read the whole thing, you've got to subscribe- you get what you pay for! (UPDATE: unless , of course you read the helpful comment below)