In honor of Father's Day and Dads who are in, all about or surrounded by, art – I present Similar but Different #19: Big Pop-pa, an eclectic mix and match of  references that will make you want to pick up that phone because you love them, miss them, hate them or just want to apologize for your own unrealized potential on their special day.
First Mount Rushmore, depicting four of our past presidents and national father figures: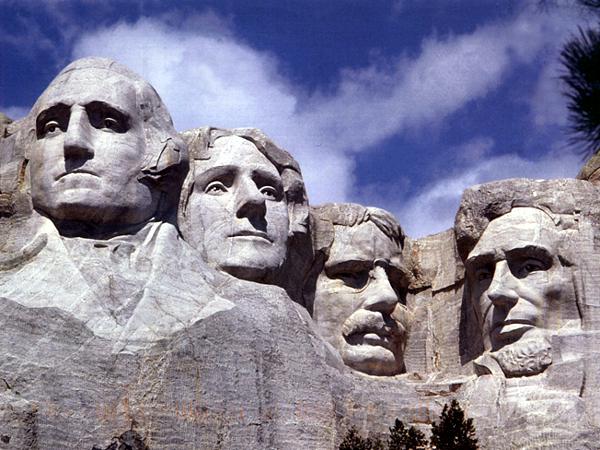 And contemporary artist Matthew Buckingham's take on this monument titled The Six Grandfathers, Papa Sapa in the Year 502,002: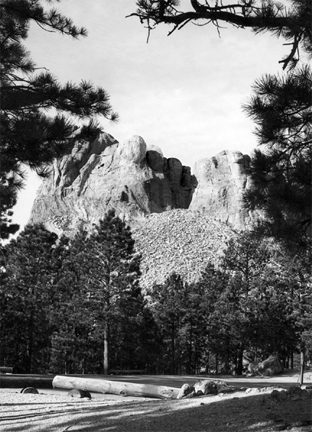 From the emotionally absent Big Daddy in Tennessee Williams' Cat on A Hot Tin Roof:
to a papa who was never  home, The Temptations Papa Was a Rolling Stone:
http://youtu.be/Yhcq_Km5QcA
Eugene Delacroix's Hamlet Sees the Ghost of His Father, 1843: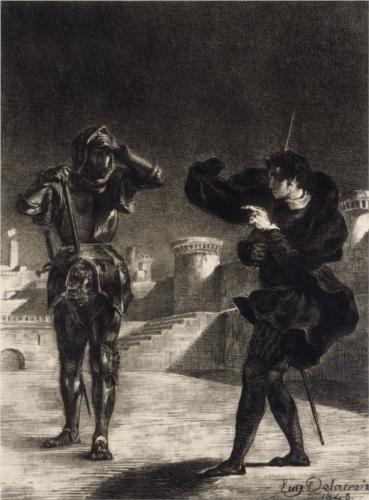 Ron Mueck's 40 inch poignantly diminutive sculpture of his father as a corpse, Dead Dad (1997):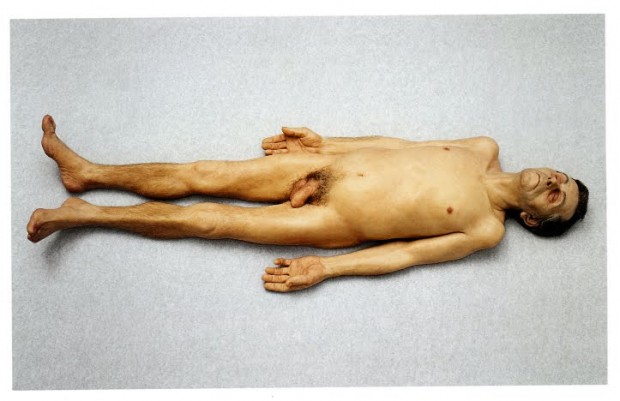 Maurizio Cattelan's Daddy Daddy 2008: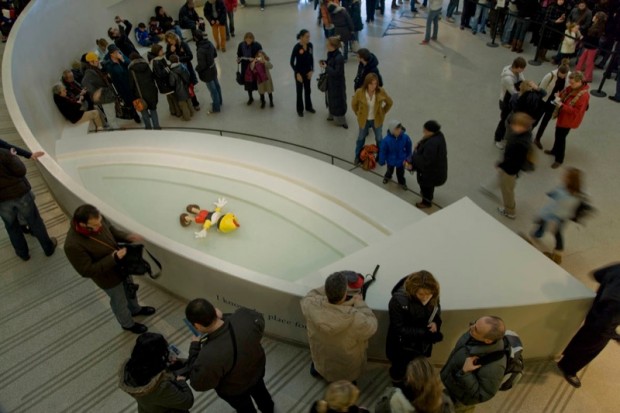 Musa Meyer's honest memoir, Night Studio, about the life of her famous and obsessive father Philip Guston and what it was like grow up in his world: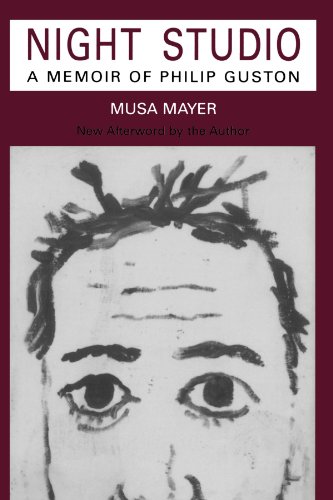 Picasso and his kids: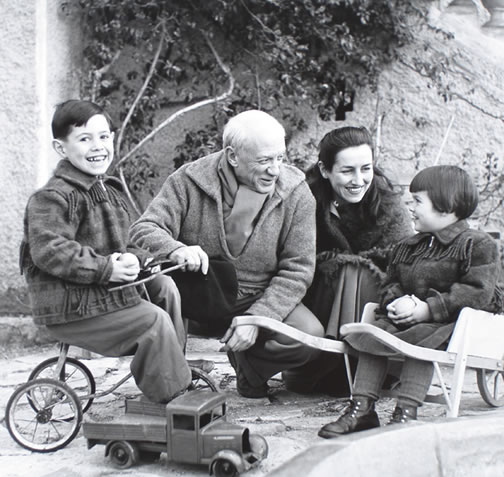 Kiki, Bebe, and Seton Smith building models for their father, the sculptor Tony Smith: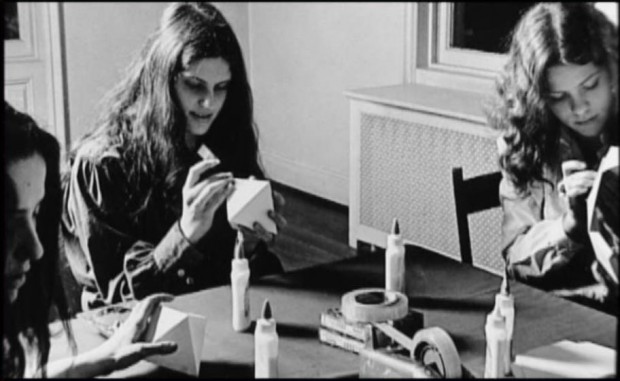 A sweet clip from Nathaniel Kahn's My Architect where he visits the Jatiyo Sangsad Bhaban parliamentary building of Bangladeh that his father Louis Kahn built but never saw finished:
http://youtu.be/H2wyXJiIwjk
Not sure why but it made me think of Rembrandt's The Sacrifice of Isacc 1634-5: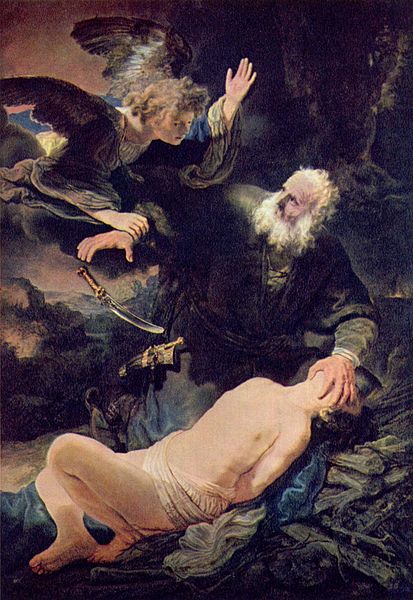 From one sacrificial lamb to two,  In the Name of the Father, the 1994 film by Jim Sheridan that is based on the real life story of the Guildford Four:

and from their stoic love and commitment I jump to the slightly more saccharine Norman Rockwell Breaking Home Ties 1954: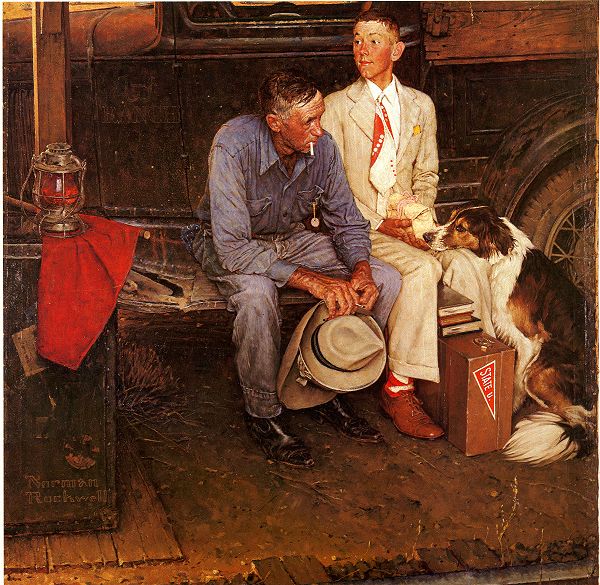 Finally I'll end our patriarchal journey with Peter Bogdanovich's Paper Moon, a classic father and daughter team on film and in real life. A sweet way to end if you ask me. Now go call your Dad.