Suddenly, it seems the Austin collective Okay Mountain is everywhere: after their big splash at the 2009 Pulse fair in Miami (their installation Corner Store received both the PULSE prize and Viewer's choice award, and was purchased by Kentucky collectors Steve Wilson and Laura Lee Brown), they've been seen at Freight + Volume and currently in a great upstairs show at the Blaffer Art Museum.
This week I got to see their new space in Austin. They've moved down the street on Cesar Chavez, into a storefront that admittedly lacks the groovy backyard of their former gallery, but which will keep their smiling triangle logo a presence on the east side.
They're also planning on a more sustainable exhibition schedule of about 3 per year — hoping to consistently show better work, and give artists the opportunity to work in the space for a longer time.
During my visit, they were also working on their piece for the upcoming New Image Sculpture show at the McNay Art Museum (photos below). They're making a combination torture rack/exercise machine, inspired in part by the McNay's collection of Spanish colonial paraphernalia. (These images show the unfinished 2x4s but the final piece will have a dark, medieval-looking stain.) They said distressing the wood ("long johning" it, they called it, after the decor one might imagine in an old Long John Silvers), was only fun for a while.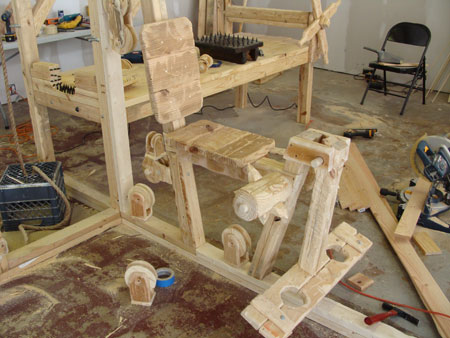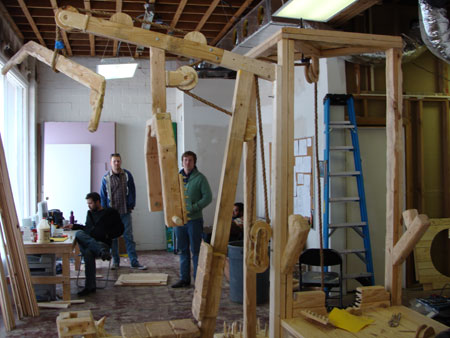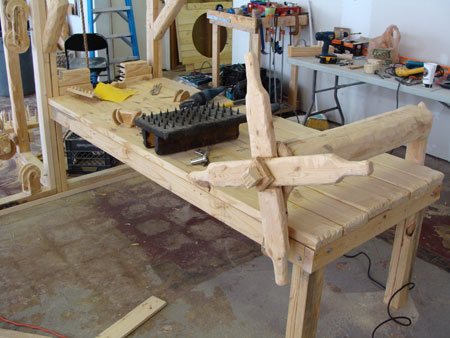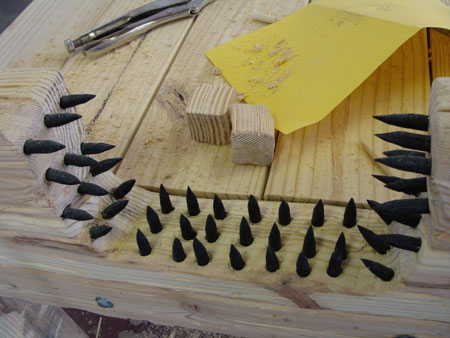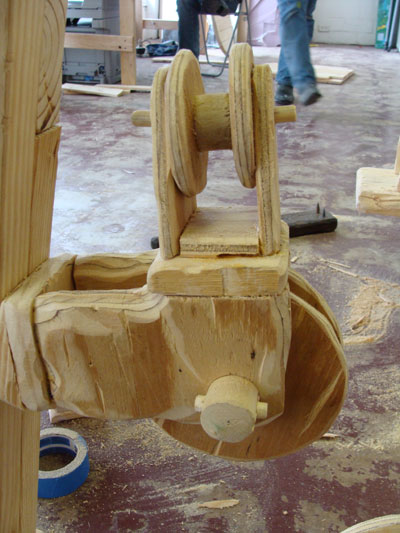 Okay Mountain's Austin members are Sterling Allen, Nathan Green, Ryan Hennessee, Carlos Rosales-Silva and Michael Sieben. Five other members contribute from other cities.